Share the Road with Bicycles
The Florida Department of Transportation (FDOT) and its FL511 team remind motorists to share the road with bicycles in March and year-round. March is Florida Bicycle Month, a time to encourage the use of bicycles for transportation, recreation, and exercise. March was selected because of its great weather in Florida.
Bicycling is very popular in Florida for many reasons: it is a fun source of recreation, good exercise, helps people maintain a proper weight, and is an inexpensive form of transportation. For many people, it may be their only form of transportation. Bicyclists of all ages and can be found on both urban and rural roads. Bicycles include but are not limited to: road bikes, comfort bikes, off-road bikes, e-bikes (electronic bikes), and more. 
A bicycle is considered a vehicle and bicyclists follow the same rules of the road as automobiles, with a few exceptions. 
FDOT and its FL511 team remind motorists to watch for bicycles. Younger bicyclists especially can unexpectedly dart out into the road. A bicycle is no match for a car. If a collision occurs, the bicyclist almost always is more seriously injured than the driver of an automobile. 
Another way to reduce the chance of bicycle collisions and injuries is to use Florida 511 before a trip. Check current road conditions which include incidents, blocked roads, congestion, weather and many other factors. Never text behind the wheel. Know before you go with real-time traffic info 24/7 on FL511.
For more information, visit FL511.com.
April is Distracted Driving Awareness Month
A leading cause of crashes in Florida and the nation – and perhaps one of the most avoidable – is distracted driving. This occurs when the driver is focused on almost anything except the road. Distractions include texting, talking on a mobile phone – even hands-free, using a touch-screen installed in a vehicle, eating or reaching for a beverage, and even communicating with others in the vehicle. Even a child or pet can create a distraction. Drivers encounter many potential distractions each and every day on the road.
April is Distracted Driving Awareness Month. The FL511 team supports this national effort to keep the nation's and Florida's roads as safe as possible.
Texting is a leading cause of distracted driving, especially among teens. FL511 reminds drivers to never text while driving. It is illegal in Florida and also very dangerous. Just a few seconds of texting while driving can have disastrous consequences. Never use the Florida 511 Mobile App when driving. Use it at home, when safely parked off the road, or have a passenger use it if needed.
For a safe and efficient trip, visit the FL511.com website and plan your drive ahead of time. Get directions and travel times and see current incidents, congestion, weather, and other traffic conditions. Look at camera snapshot images to see real-time road conditions.
For more information, visit FL511.com.
FL511 Supports National Work Zone Awareness Week
Throughout the year, it is not unusual to encounter flaggers, cones and then a highway work zone while driving. Often this is a minor inconvenience causing a slight delay. Construction is necessary for the safety of motorists and the maintenance of our roads. It occurs year-round on all roadways – big and small.
FDOT and its FL511 team support National Work Zone Awareness Week which is April 11 to 15 this year. The goal is to remind motorists to slow down and use extreme caution in highway work zones. Watch for workers, vehicles, debris and unusual conditions. Be prepared for sudden stops, use caution when driving around large vehicles and stay alert. Every year construction workers, motorists and pedestrians are injured and killed in roadwork construction zones.
Another way to safely maneuver construction zones is to check FL511.com before you begin your drive. This traffic website supported by FDOT will show active construction zones on major roads, so you can plan your trip accordingly. FL511 provides real-time traffic info 24/7 for a safer and more efficient motor trip.
For more information, visit FL511.com.
March and April Events Around the Sunshine State
Consider using Florida 511 for turn-by-turn directions to these events or an event in your community!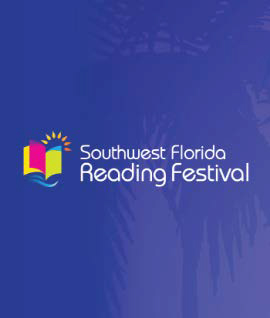 March 5, 2022
Enjoy multiple stages with celebrity authors who share the "inside scoop" about their latest books or what makes a story idea click for them. Kids will be mesmerized by these storytellers. You will be able to buy books and have the authors personalize and sign them too!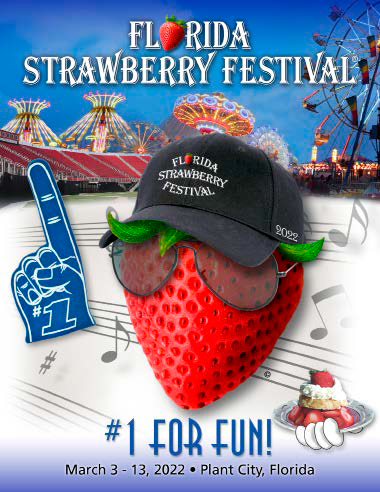 March 3-13, 2022
The Florida Strawberry Festival is an 11-day community event celebrating the strawberry harvest of Eastern Hillsborough County. Each year, more than 500,000 visitors enjoy the festival's headline entertainment, youth livestock shows, rides, exhibits of commerce and, of course, its strawberry shortcake.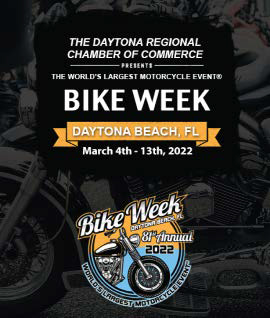 March 4-13, 2022
This is the 81st anniversary of one of the largest gatherings of motorcycle enthusiasts in the United States. Those who attend can enjoy a bike ride in beautiful Daytona Beach and the surrounding areas. There will be many events about biking, food and fun, entertainment, and opportunities to meet others with similar interests.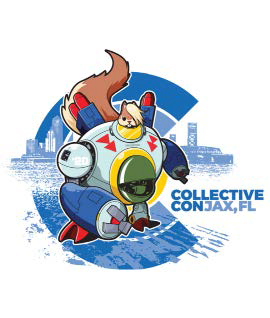 March 11-13, 2022
Considered one of North Florida's premier anime, comic book, sci-fi/fantasy and pop culture events, Collective Con returns for its eighth year at the Jacksonville Expo Center. Celebrity guests, voice actors from favorite anime and video games, vendors, fan panels, video game tournaments, cosplay contests and much more are featured!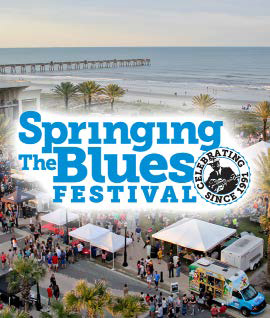 April 1-3, 2022
Springing the Blues is held at Jacksonville Beach's SeaWalk Pavilion every April. The three-day oceanfront event features national, regional and local blues artists on two stages. This outdoor blues music festival celebrates America's indigenous musical form.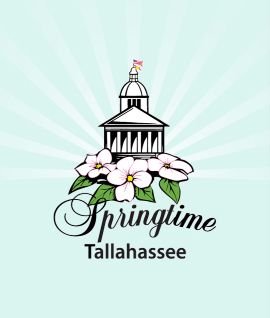 April 2, 2022
Springtime Tallahassee is one of the largest parades and craft shows in the southeast U.S., attracting more than 20,000 spectators. Arts and craft booths will showcase local, regional and national vendors. The parade features more than 100 colorful floats, marching bands, dance groups, Springtime Krewe floats, horse-drawn carriages and more.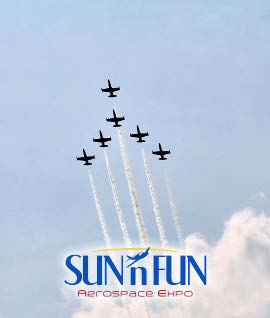 April 5-10, 2022
SUN 'n FUN is one of the nation's largest and most successful aviation events of its kind. Pilots fly in planes and jets of all types. There are more than 200,000 visitors and 500 exhibitors. The event features exhibits, forums, workshops, career information and amazing air shows.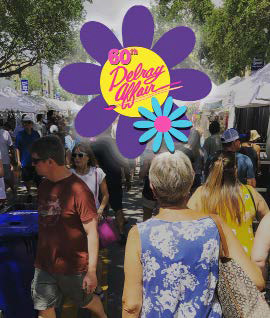 April 8-10, 2022
Nicknamed the "Greatest Show under the Delray Sun", the Delray Affair is one of the largest arts and craft festivals in the southeast United States. The Delray Affair has received numerous awards for its eclectic mixture of art, great crafts and funky products from around the world.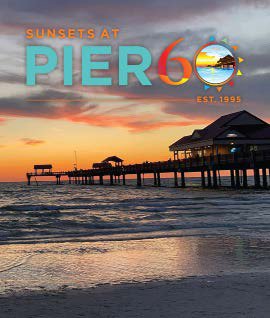 April 8-24, 2022
The Pier 60 Sugar Sand Festival stands out as one of the best sand sculpture festivals in Florida, with world-renowned sand artists entered to win the best-in-show with their crazy-cool sand creations.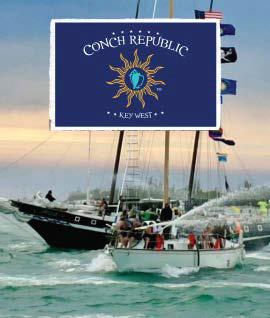 April 15-24, 2022
Calling Conch Republic patriots, pirates and partiers – declare your FUN-dependence! Head to Key West's 40th Annual Conch Republic Independence Celebration. Humor, peace and respect to the world!
 

FL511's Suite of Services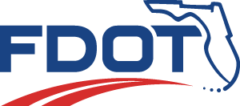 © 2022 Florida Department of Transportation
605 Suwannee St. Tallahassee, FL 32399