Let FL511 Guide You to a Fourth of July
Celebration!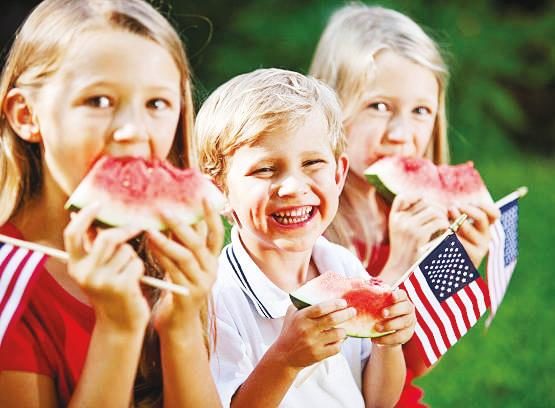 Independence Day is one of the most important federal holidays in our country. It recognizes the day in 1776 when the Continental Congress adopted the Declaration of Independence, which proclaimed the independence of a new United States of America from Great Britain and its king.
Each year, many Americans take a day off to spend time with family and friends, watch fireworks, and celebrate in honor of this day. It always occurs on July 4.
It is also a day filled with travel. It is estimated that more than 40 million Americans will travel at least 50 miles from home for an Independence Day event. The roads are crowded, some people are driving in unfamiliar areas, and some may be impaired as well.
Let the Florida 511 Traveler Information System help you and your family get to a patriotic celebration or gathering. The system can help you plan out the trip at home, provide up to three routes, show congestion and incidents along the way, and help you arrive more efficiently, safely, and with less stress.
There are many celebrations in Florida this Independence Day. Three larger fireworks shows are in Pensacola, Altamonte Springs and Miami. Most cities and many communities have their own events.The History Channel has videos and articles about this important observance, if you would like to learn more.
Cruise to Coke Zero Sugar 400 with Florida 511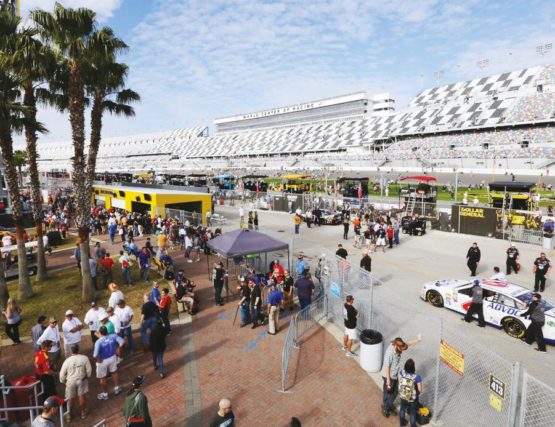 One of auto racing's most acclaimed events comes to Florida the Saturday after July 4, and racing fans may want to wrap up the holiday week taking this in.
Coke Zero Sugar 400 is a Monster Energy NASCAR Cup Series event, and one of NASCAR's most prominent races which is held each year at the Daytona International Speedway. It takes place at night under the lights. Each year, stock car racers travel at dizzying speeds to see who can capture first place in a most competitive field. The Daytona Speedway has 101,000 stadium seats, so expect a large and enthusiastic crowd for the evening race.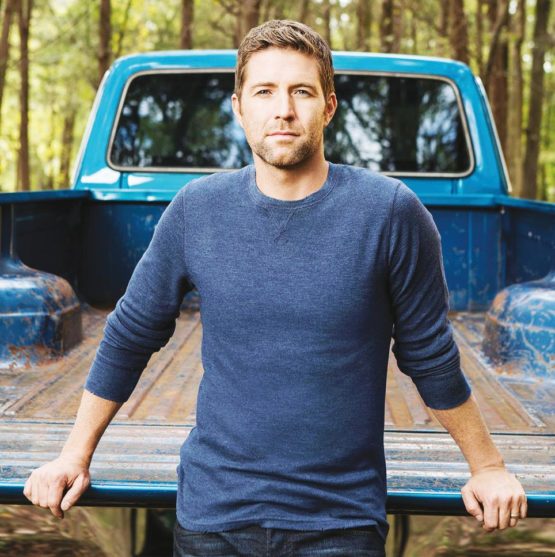 There are many events, too, surrounding this 60th annual race, including a pre-race concert by multi-platinum MCA Nashville recording artist Josh Turner. In addition to the action on the track, Daytona International Speedway will celebrate the Independence Day holiday weekend by recognizing Medal of Honor recipients and capping off the event with one of the largest fireworks shows in the Southeast.
The Florida 511 Traveler Information System can help you navigate the drive to Coke Zero Sugar 400 in Daytona. It is already one of the busier travel weeks of the year, wrapping up the Fourth of July holiday week, and even more vehicles will be on the road heading to Daytona. Florida 511 allows you to check driving conditions at home in English and Spanish, select the most efficient route, see real-time traffic with many camera views, and get continuously updated information about traffic conditions on major roads to the speedway. To learn more, please visit the website. For information on the race, click here.
Florida 511 Wins National Social Media Award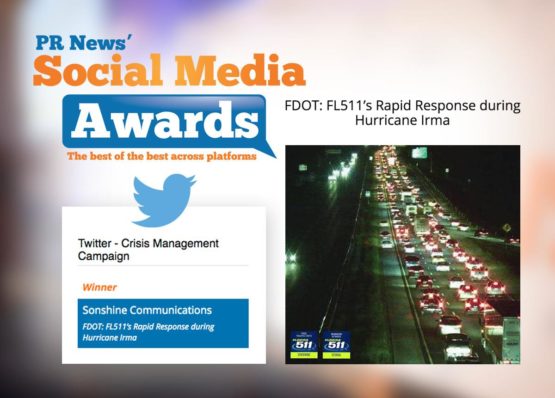 The Florida 511 Traveler Information System was recognized in May with a national award for its use of social media during Hurricane Irma in 2017. The PR News Social Media awards recognized the Florida Department of Transportation in the category of Twitter for Best Crisis Management Campaign. The award was presented on May 23 in New York City. This is an annual program that highlights the best social edia teams, digital leaders and the year's best social media campaigns across Facebook, Twitter, Instagram, YouTube and Snapchat, plus unique blogs and infographics. Way to go, Florida 511 Team!!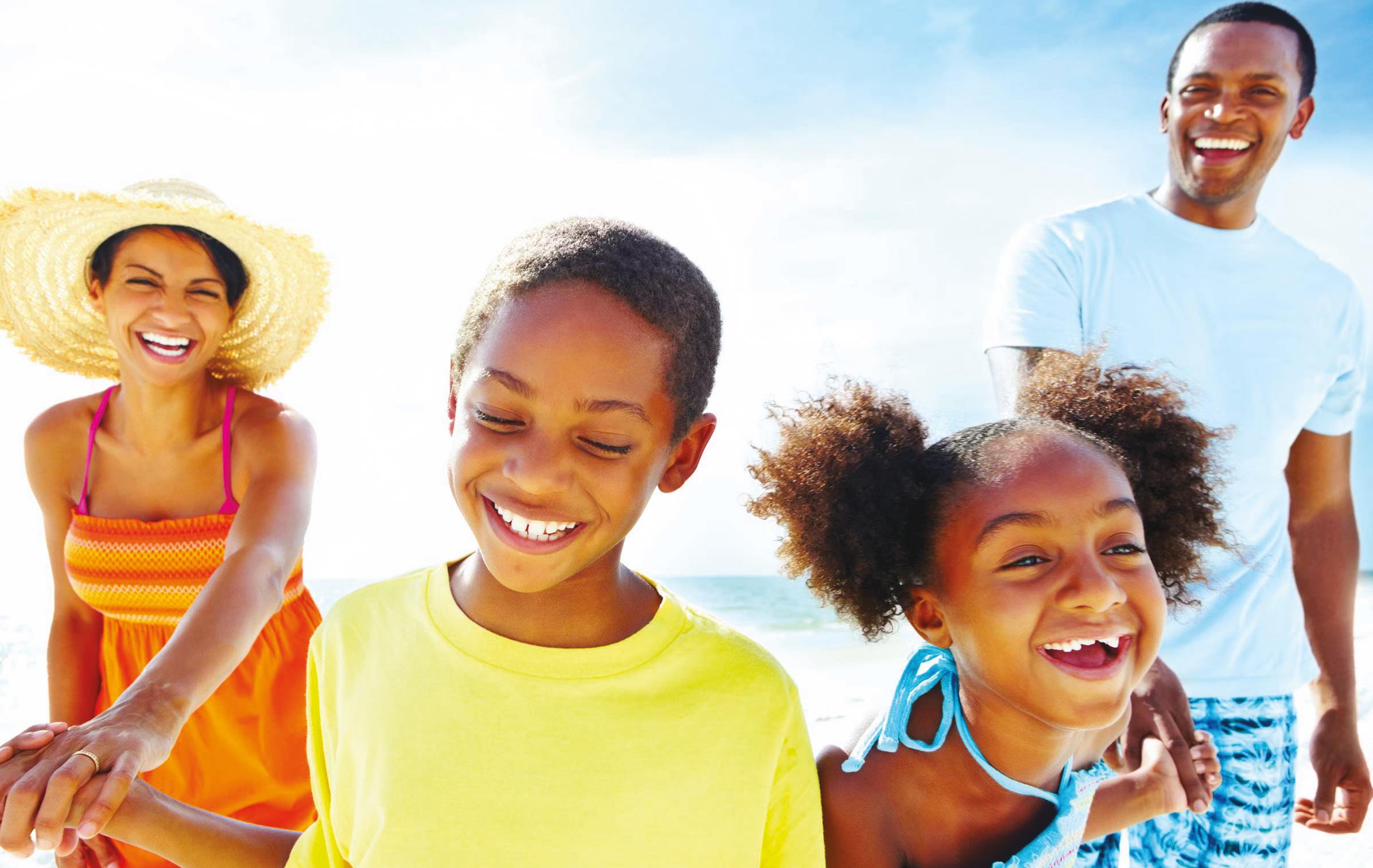 Plan Your Summer Trip with Florida 511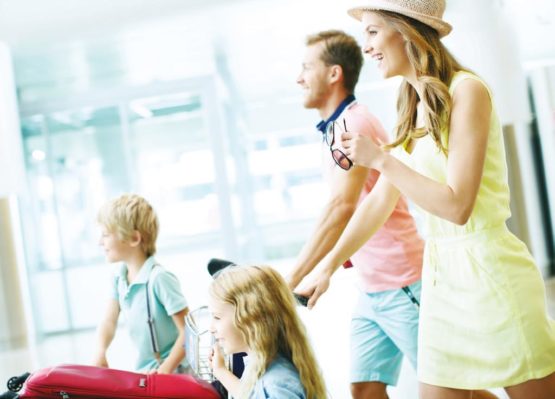 The summer is a great time to take a short vacation in Florida. School is out. Winter visitors have gone home. And, many hotels and attractions offer summer specials.
Use Florida 511 to help plan a summer getaway. With a little homework, you may find a great travel bargain for the whole family. Whether it is a beach, an attraction, a destination hotel, or many other hotels, entertainment and recreational attractions, parks, and other venues, there are abundant opportunities at this time of the year.
Florida Events in July
In addition to Florida's spectacular Fourth of July celebrations, there are other smaller conferences, festivals and events throughout the state in July. Let the Florida 511 Traveler Information System help navigate your drive to one!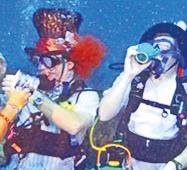 July 6-7, 2018
The Underwater Music Festival emphasizes reef preservation, with a radio broadcast offering tips on ways divers and snorkelers can minimize impacts on the Keys' marine environment. Hundreds of boats converge at Looe Key, part of the continental United States' only living coral barrier reef, to enjoy this quirky event.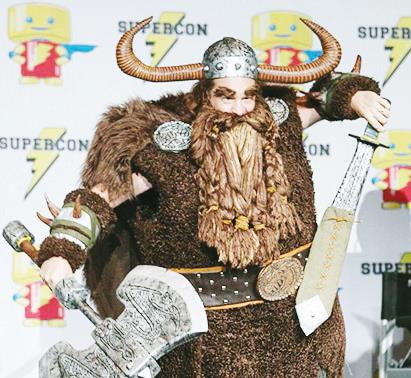 July 12-15, 2018
Supercon is a four-day festival and convention each year to celebrate comic books, animation, cartoons, anime, video games, cosplay, fantasy, sci-fi, pop culture and all things geek! It is the largest event of its kind in South Florida, and one of the largest of its kind in the United States.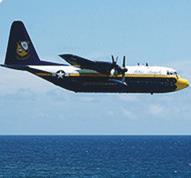 July 11-14, 2018
The Pensacola Beach Air Show highlights the hometown heroes — the Blue Angels — the U.S. Navy's flight demonstration squadron stationed at Forrest Sherman Field aboard Naval Air Station Pensacola. The Blues hold several practice sessions along the beach in the days leading up to the big event on show day.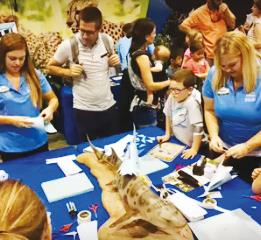 July 14-15, 2018
SharkCon brings those together who love the ocean for a weekend of education and fun, in the atmosphere of a comic con. It is presented by The Florida Aquarium and features ocean conservation, scuba and water sports.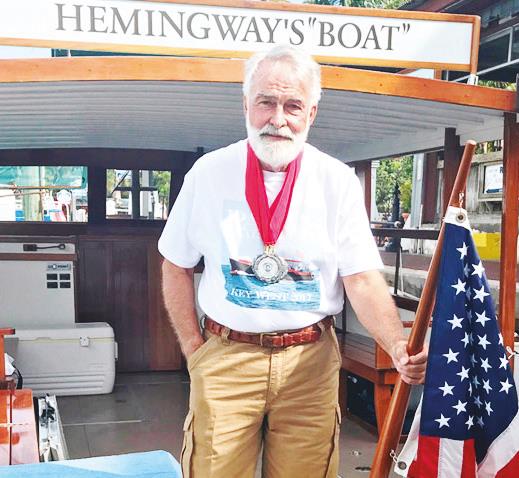 July 17-22, 2018
Ernest Hemingway look-alikes, writers, anglers and fans of the late author's work will converge on Key West for the annual Hemingway Days celebration. The festival honors the legacy of the American literary giant who lived and wrote on the island for most of the 1930s.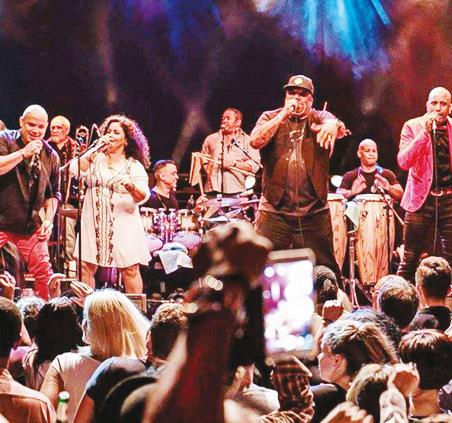 July 25-29, 2018
The Annual Miami Salsa Congress is a Latin music and dance festival featuring the world's top salsa talent including local and international touring artists, award-winning dancers, world-class dance instructors, top industry DJs and award-winning Latin bands. In its 17th year, the event is among the world's top five salsa congresses.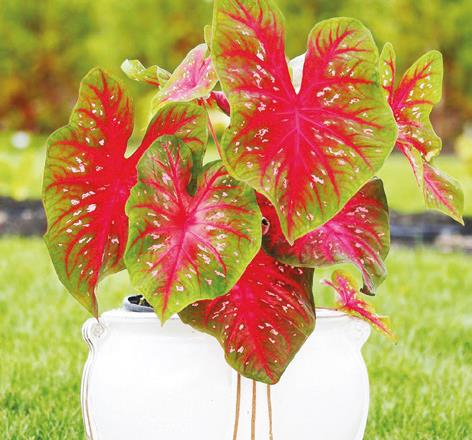 July 27-29, 2018
The Caladium Festival is a fun, small-town festival celebrating the beauty of caladiums and the "Caladium Capital of the World." Activities include a car show, 5K race, floral arrangement competition, art and craft booths, food, entertainment, area grape growers' wine display, art competition, bus tours and more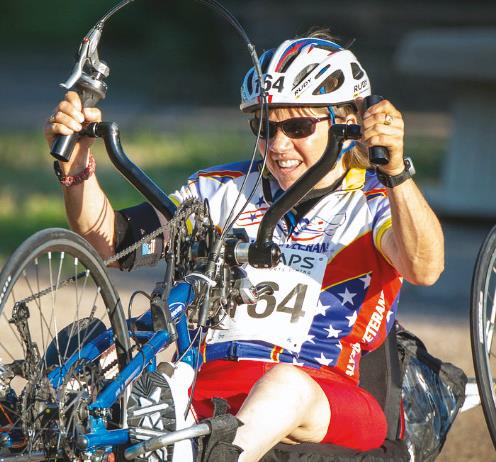 July 30-August 4, 2018
The National Veterans Wheelchair Games is co-presented between the Department of Veterans Affairs and Paralyzed Veterans of America. The Games serve veterans with spinal cord injury, multiple sclerosis, amputations and other central neurological impairments with the goal to increase their independence, healthy activity and quality of life through wheelchair sports and recreation.
FL511 Photo of the Month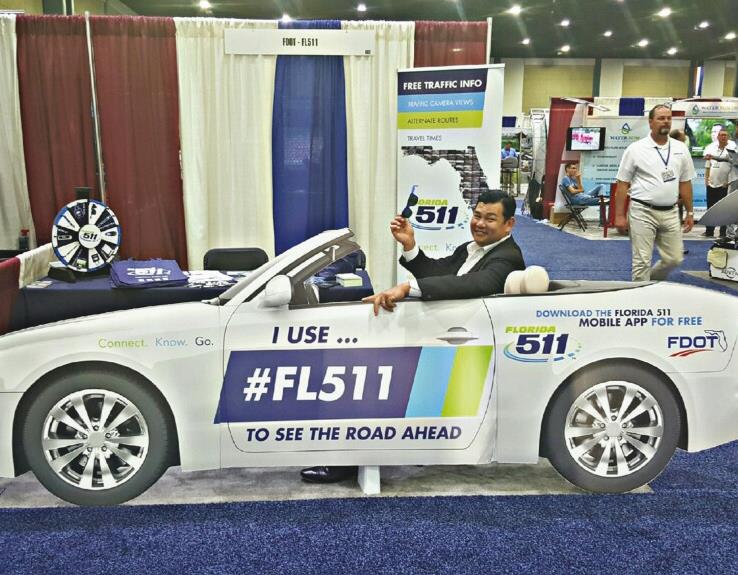 Drive safely this hurricane season! An attendee of the 32nd Annual Governor's Hurricane Conference poses in a Florida 511 cardboard cutout vehicle, which was on display at the conference. He was among more than 1,600 people from around the nation who attended to learn and share information on how to best prepare Florida for a tropical storm or hurricane. The conference was held from May 13 to 18 in West Palm Beach. The Florida 511 Traveler Information System has a unique niche in the hurricane season, as it helps residents both evacuate and return if called to do so.