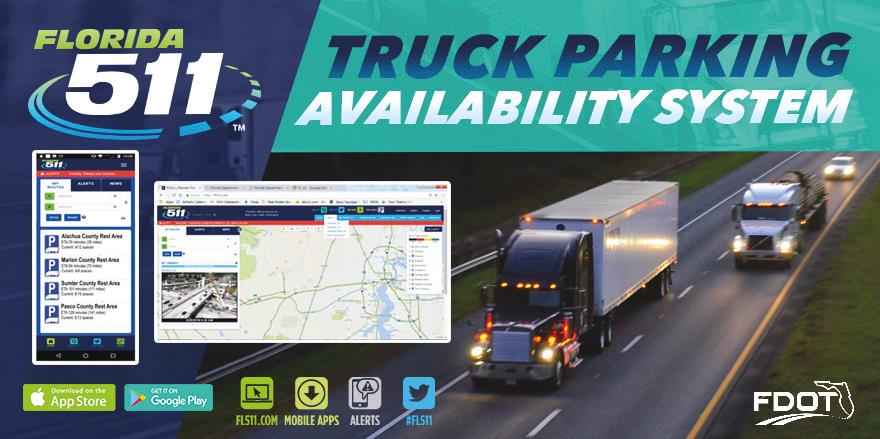 Truck parking availability system added to FL511
Parking for long-distance commercial truck drivers can be a challenge.1 Drivers of the big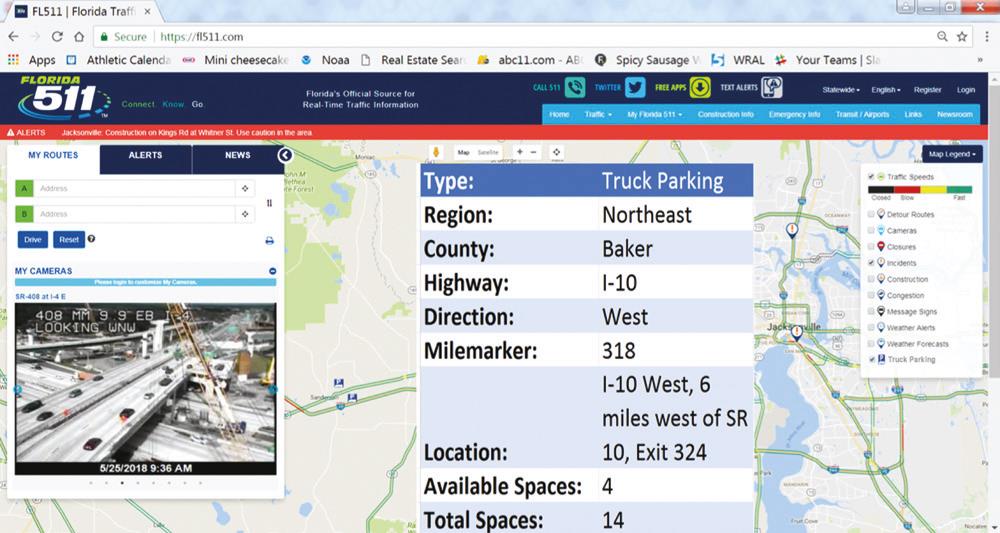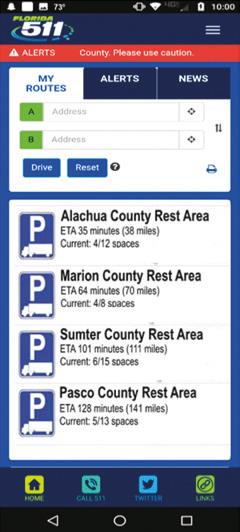 rigs often need a place to rest for several hours during their trips. Designated truck rest stops and parking areas are needed for the 18-wheelers and other commercial trucks,2 but the drivers have no way of knowing if there is a parking spot available.
The Florida 511 Advanced Traveler Information System has introduced a new feature to help professional truck drivers find available parking. The feature shows truck rest stop facilities on major roads in Florida, the number of truck parking spaces, and the number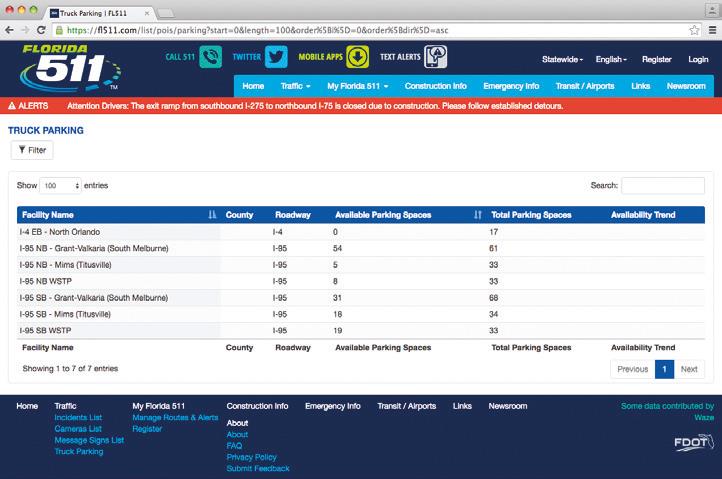 of available parking spaces in real time. This allows truckers to know if spaces are available as they are planning their trips or are en route. Recently activated, the FL511 truck parking feature lists open truck parking spots at rest facilities on I-4 in Orlando and I-95 in Melbourne and Titusville. When fully operational, it will cover the entire state.
For more information, please visit FL511, click the Traffic drop-down menu on the home page, and click Truck Parking. On the mobile app, go to Traffic Map on the lower right of the home screen, tap Traffic, and tap Truck Parking.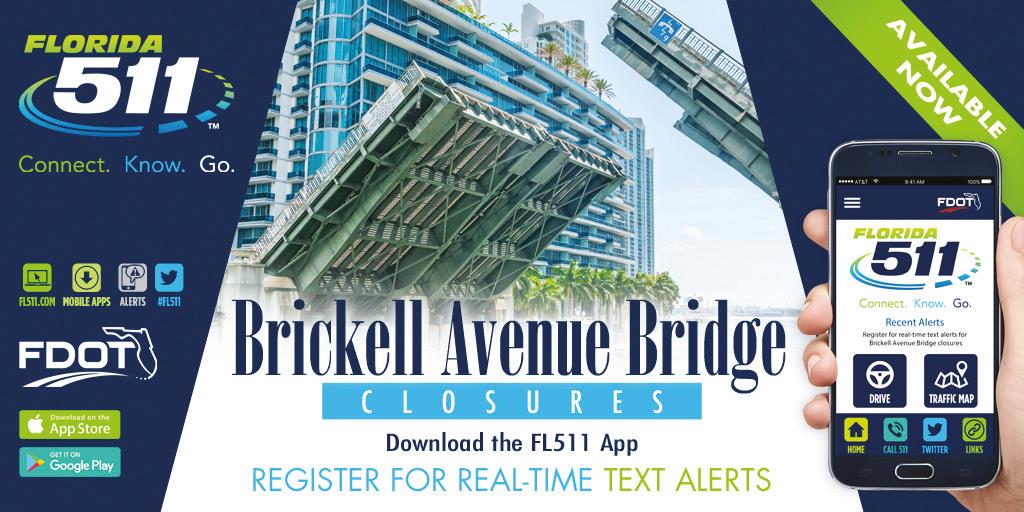 Brickell Avenue Bridge alerts now available
The Florida Department of Transportation has added a new feature to FL511 to help motorists in Miami-Dade County. The Brickell Avenue Bridge is a bascule bridge in downtown Miami over the Miami River, which is one of the busier bridges in the city. FL511 now offers text alerts to motorists stating when the bridge is up, preventing motor vehicle traffic over the bridge. Alerts also announce when it is down, or open to motor vehicle traffic.
The bridge alerts system was designed by the FDOT District Six in partnership with Miami-Dade County and Miami Downtown Development Authority.3 District Six designed a program that provides northbound and southbound motorists with advance notice of the bridge's
openings and closures, thus helping to alleviate congestion.4 Motorists can now register for real-time text and/or email alerts indicating when the Brickell Avenue Bridge will be opening for marine traffic.
To sign up, go to the website home page, click on Text Alerts, and the website will walk users through the process to sign up for text alerts. New users will need to register and create an account.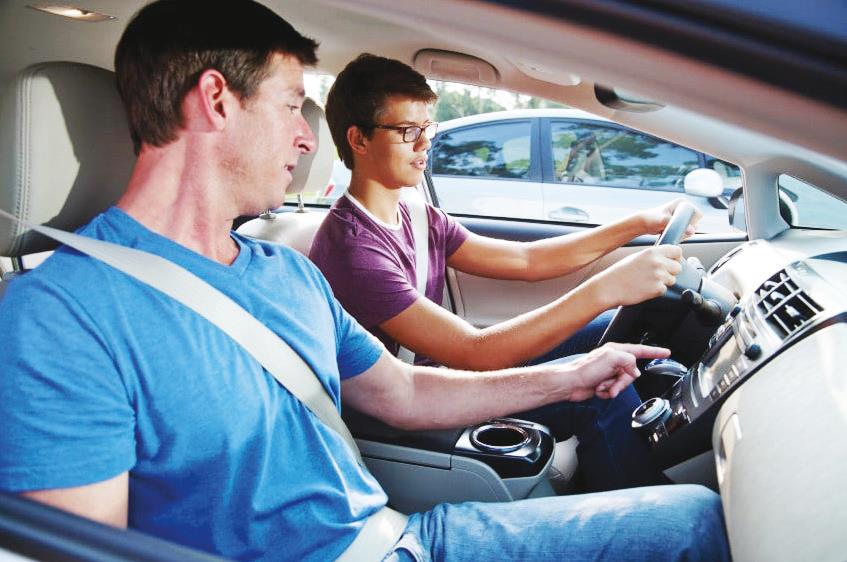 Third week in October focuses on
teen driver safety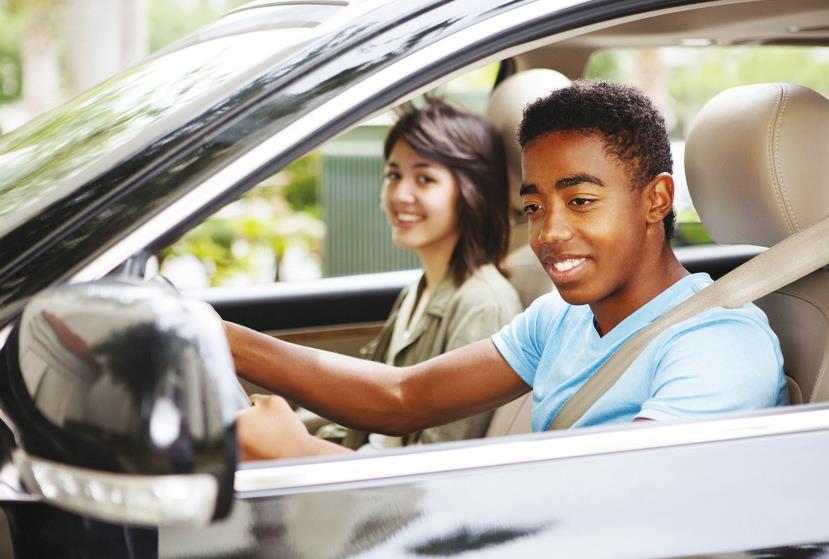 National Teen Driver Safety Week is October 21st to 27th, 2018.5 This week and every week, parents should have conversations with their teens about the important rules they need to follow to stay safe behind the wheel of a car, truck, or SUV.
The Florida Department of Transportation supports all efforts to increase the safety of teen drivers. One step parents may consider is the use of the Florida 511 Advanced Traveler Information System before teens leave home. Parents and teens can check traffic and road conditions before the teen backs out of the driveway. Before returning home, the FL511 mobile app may be helpful to teen drivers to check in a safe spot and while not operating the motor vehicle. For more information, visit www.fl511.com.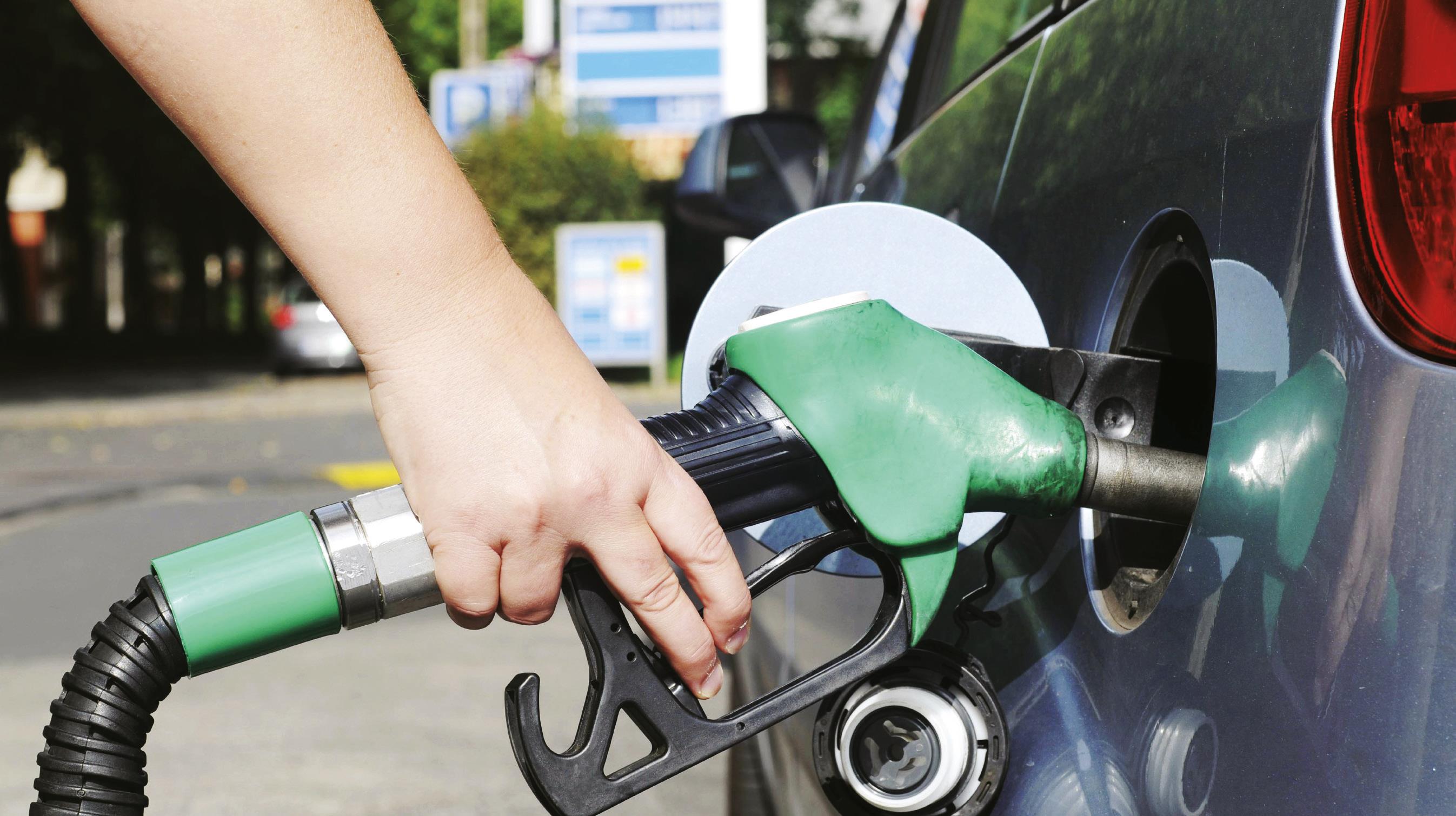 Gas prices headed down?
FL511 can save at the pump too
Gas prices may be headed down this fall, according to the AAA. In addition to a possible drop in gas prices, another way to save on fuel is to use the Florida 511 Advanced Traveler Information System. FL511 helps motorists find the shortest and quickest route to their destination in Florida. The powerful system includes a website, mobile app, real-time camera views on major roads throughout the state, and other state-of-the-art features. The goal is for motorists to travel more safely and with less stress. Putting a few pennies back in your wallet is just one more benefit!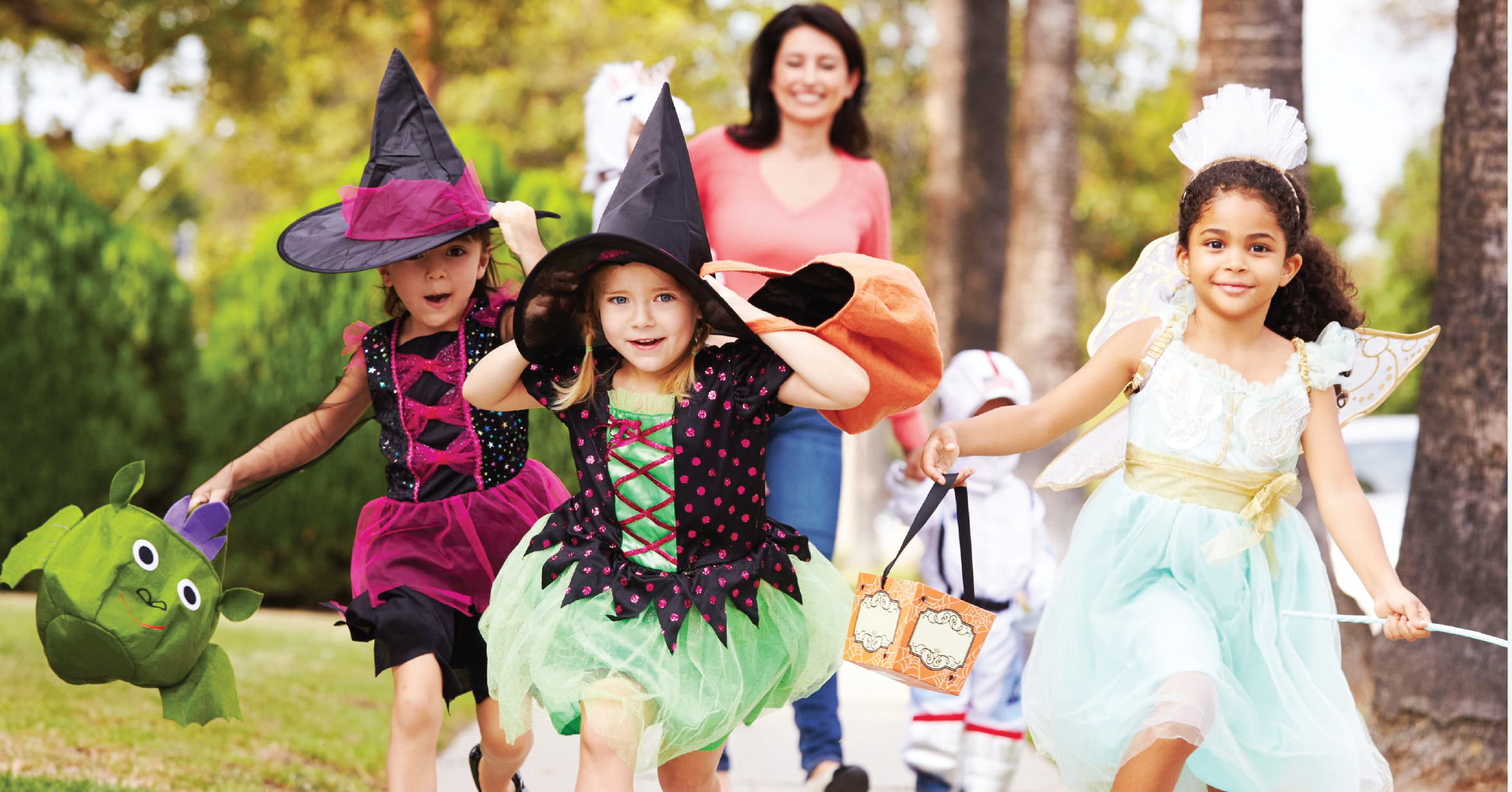 Watch for little spooks on Halloween!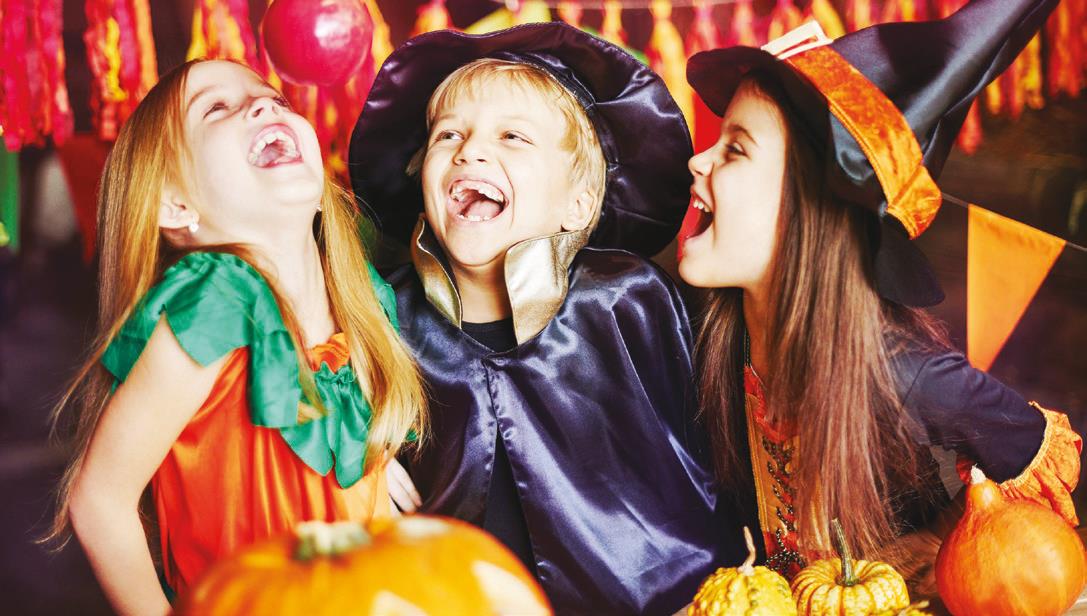 October 31st is Halloween, a time when little spooks, ghosts and goblins show up once a year for a trick or treat. It falls on a Wednesday this year.
The Florida Department of Transportation and FL511 team remind motorists to be extra cautious when driving in the evening, to look for little spirits roaming the streets. Costumes sometimes can be dark. Excited children can be erratic.
Florida Events in October
October can be a delightful month with a nip in the air. The month also offers many outdoor events in Florida from rodeos to art and music festivals to football games. Let FL511 guide you to any one of these: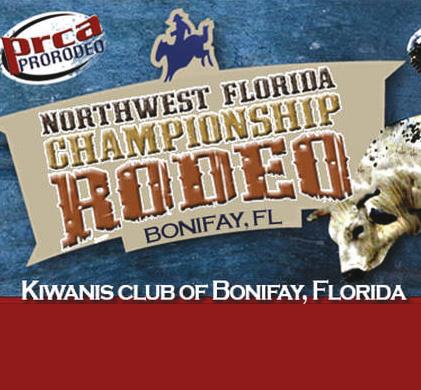 October 4th to 6th, 2018
During the first full weekend of October, Bonifay, Florida goes country when the Northwest Florida Championship Rodeo comes to town. Since its inception in 1944, the Bonifay Kiwanis Club has sponsored the rodeo and continues to carry the tradition of ensuring quality family entertainment. More than 25,000 people can be found in Bonifay during the rodeo weekend.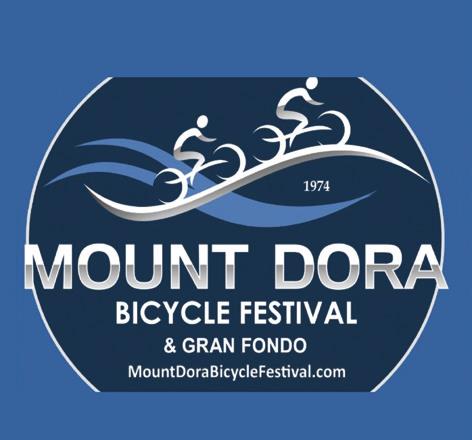 October 4th to 7th, 2018
The 44th Annual Mount Dora Bicycle Festival and Gran Fondo is one of Florida's premier bicycling events. It includes 16 fully supported rides, Gran Fondo (distance) challenges, a social ride for breast cancer awareness, live music and fun with old and new friends.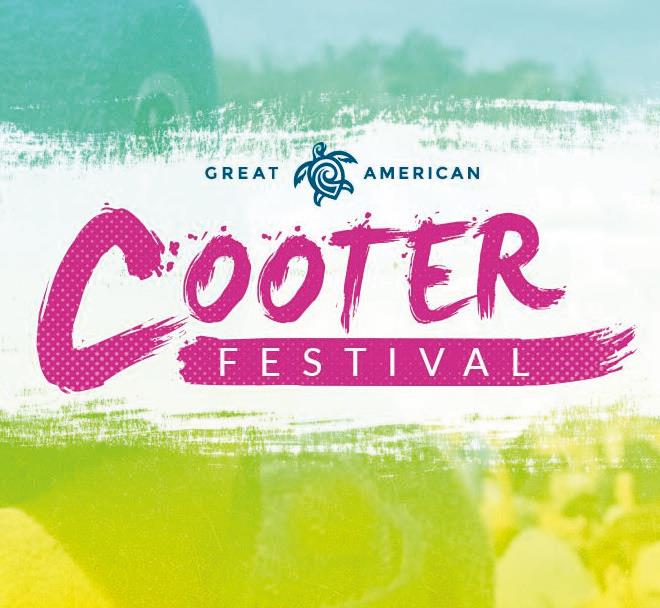 October 26th to 28th, 2018
Cooter Music Festival is a three-day emerging music festival that gained nationwide notoriety on "The Daily Show" in its inaugural year in 2004. The festival has bands, water shows, a carnival and a kids' adventure zone. The belle of the ball is the cooter (a turtle), which is celebrated with hourly turtle races.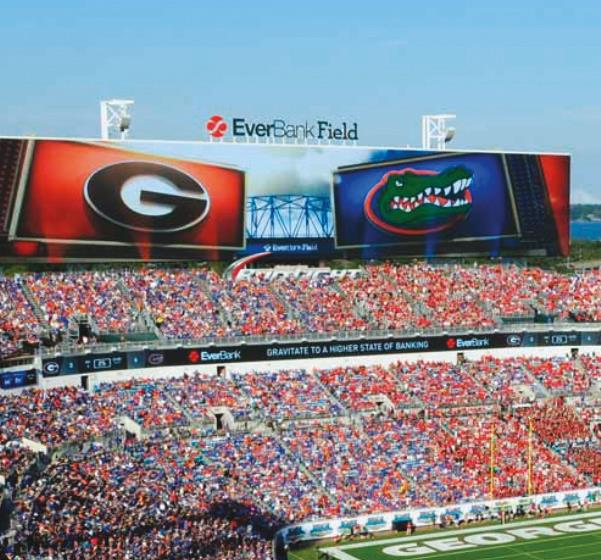 October 27th, 2018
A time-honored tradition since 1933, the Florida-Georgia football game is one of the most anticipated games in college football. It is hosted each year in the city of Jacksonville, today at its TIAA Bank Field. Kickoff is at 3:30 p.m. and gates will open at 1:30 p.m.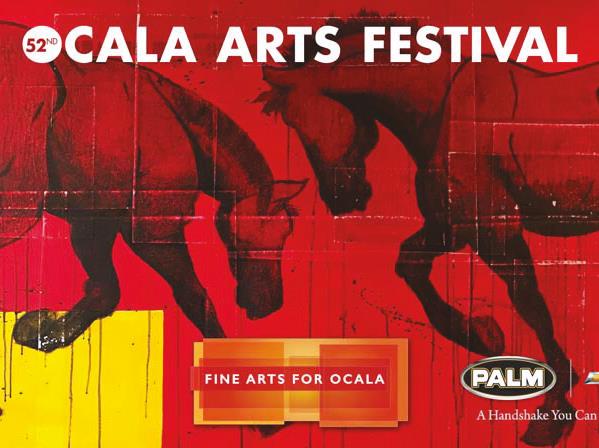 October 27th to 28th, 2018
The 52nd Ocala Arts Festival is one of the most loved events in the community, drawing more than 25,000 visitors each year. A minimum of 150 artists from across the nation bring their beautiful pieces to downtown Ocala. Local entertainment, food vendors and children's activities are also featured.