Prepare now for a hurricane and include FL511 in your plan
Now is the time to prepare for a hurricane. The 2019 Atlantic hurricane season starts on June 1 and lasts for six months until November 30. In the past two years, Florida has experienced major hurricanes both years: Irma made landfall on September 10, 2017 in Cudjoe Key near Key West; and Michael made landfall on October 10, 2018 in Mexico Beach in the Panhandle. Irma was a category 4 with winds of 130 miles per hour at landfall, and Michael was a rare category 5 storm with winds of 161 miles per hour at landfall.
These statistics are a grim reminder that a hurricane can strike Florida any year. It can be powerful and destructive, or a huge slow rainmaker with flooding. The state can experience more than one hurricane in a season, as well.
The beginning of the hurricane season is a good time to prepare. There are many things residents can do now which include developing a personal hurricane preparedness plan; knowing if they will need to evacuate and where to go, if so; stocking up on supplies such as flashlights, batteries, food and water, possibly a generator, and other items; having a plan for your pets; and other preparation details. There are many websites and newspaper inserts with far more information on how to prepare.
But, one item all Floridians should have in their hurricane plan is the Florida 511 (FL511) Advanced
Traveler Information System (ATIS), a service of the Florida Department of Transportation.
Whether staying or evacuating, the website and app will have important information about road closures, flooding, road and travel conditions, and much more to make driving safer before and after the storm.
The system offers the following services: website in English and Spanish, FL511 Mobile App, text alerts, Twitter feeds, and Facebook and Instagram pages. These features make FL511 stand out from other traffic apps and websites. FL511 provides the latest traffic information on crashes, congestion, construction, and closures on all of Florida's interstates, toll roads and major metropolitan roadways. System features include alerts for hazards (via text to smartphone and Twitter), camera snapshot images (on the website and selectively on the mobile app), customized routes (on the website and mobile app), voice interaction on the smartphone, latest traffic updates, severe weather alerts, truck parking availability, and construction and road congestion information. FL511 is a public service of the Florida Department of Transportation. There may be a charge by service providers for data used for the website, smartphone and text messages.  
Residents who plan to evacuate to another state or region of Florida should use FL511 to know the road and travel conditions before they leave. Once on the road, a passenger can check the FL511 Mobile App for latest road conditions ahead. These are included on the incidents list and the map. FL511 is one of the most effective ways drivers can stay informed about roadway conditions during severe weather, evacuations and emergencies. FL511 can provide valuable information for evacuees before they leave and then once on the road. The camera snap-shot images will allow travelers to see road conditions miles away. After the hurricane has exited Florida, FL511 can help evacuees return home by providing information about closed roads and bridges, flooding, congestion and other incidents. 
FL511 is useful for those who do not evacuate, as well. After the storm, roads can be dangerous. Roads can be flooded and some can be closed. FL511 will let travelers know of these and other conditions on major Florida roads, so motorists know before they head out on post-hurricane roadways. 
This hurricane season, make sure you include FL511 in your preparation plan to Connect.Know.Go!
Let FL511 guide you to a store for tax-free hurricane supplies
Floridians who are in the market for hurricane supplies will have an opportunity to stock up and save a bit of cash. The Florida Legislature passed a 2019 Disaster Preparedness Sales Tax Holiday from May 31 to midnight June 6, during which time select hurricane supplies are tax-exempt. This includes flashlights, tarps, gas and diesel fuel tanks, batteries, coolers, generators and other items. There are price limits set on each item. Use FL511 to guide you to a store for these and other essentials for the upcoming season!
Coming soon: FL511 podcast!
Very soon, FL511 will add a new item to its suite of information services: a podcast! 
The Florida Traveler Podcast Presented by FL511 will share many things a traveler needs to know about driving on Florida's roadways, whether a Florida resident, passing through on a business trip or one of the millions of Florida tourists who visit the state every year.
Since there is more to know about Florida roads than any one person can share, the FL511 podcast will feature an array of interviews with the people who know Florida roads the best. Florida Traveler Podcast will talk to transportation industry leaders, tourism officials, road project managers, truckers, emergency travel experts and top innovators in transportation, just to name a few, all in the name of making the Florida travel experience better.
Episodes will be released as early as this month. Listeners can subscribe to the Florida Traveler Podcast Presented by FL511 by visiting Apple Podcast, Google Play, or their preferred podcast provider.
Florida Events in June
There are many festivals, events and educational adventures in the Sunshine State in June,
and motorists may consider using FL511 to visit these or many others: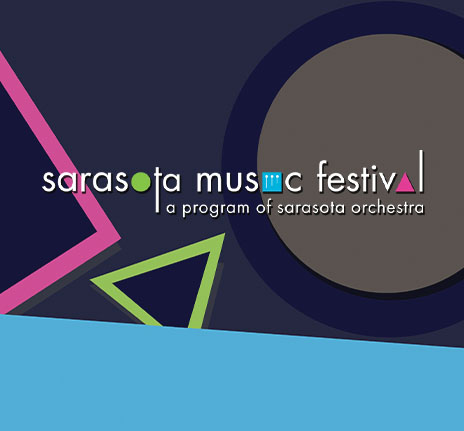 June 1-22, 2019
The Sarasota Music Festival is a magical combination of youthful promise and acclaimed talent that carries a reputation as one of the finest classical-music events in the nation.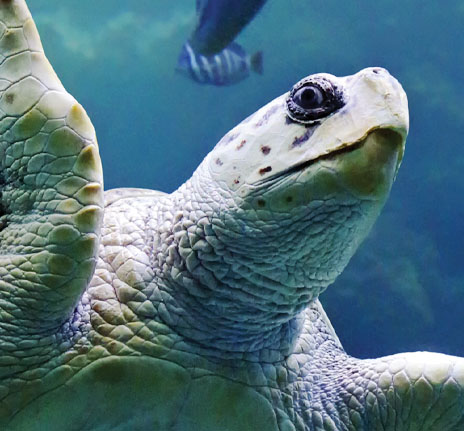 June 5-27, 2019
Moonlight discovery! After incubating for 60 days, baby sea turtles hatch and crawl back into the sea. It's a perilous journey. Led by a trained guide, enjoy a moonlit adventure on Fort Lauderdale Beach to discover this wonder of nature. 
A program of the Museum of Discovery and Science.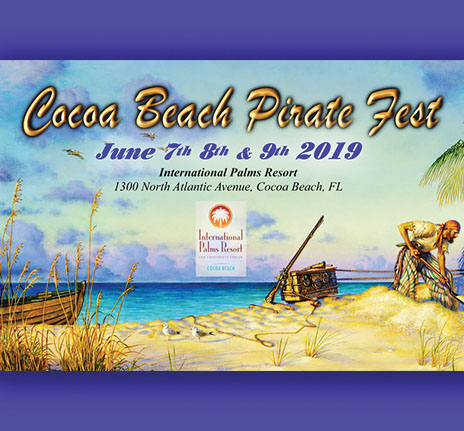 June 7-9, 2019
Shiver me timbers! The 7th Annual Cocoa Beach Pirate Fest features three fun-filled days of family-friendly piracy. Pirate ships, interactive treasure hunts, a living history pirate encampment, pirate party and ball, and much more awaits visitors!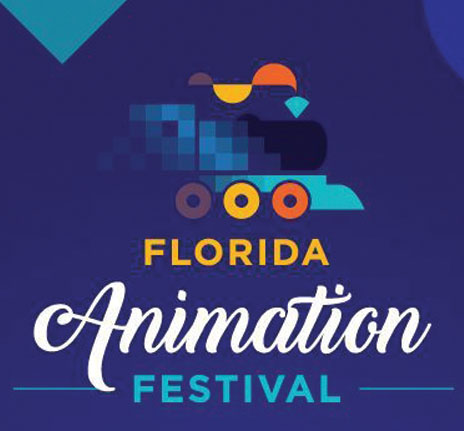 June 13-16, 2019
The Florida Animation Festival showcases animated films and both regional and global animation talent. The festival features 75 animated shorts, a feature film for families, a filmmaking workshop, a kick-off party, swag, and more! It's hosted in a historic Amtrak Station in the All Saints District of downtown Tallahassee.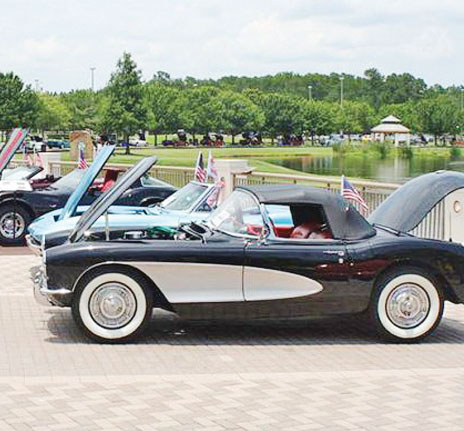 June 15, 2019
The 20th Annual Vettes at the Village Corvette Show at World Golf Village features more than 100 new, classic and custom corvettes on display along the Walk of Champions. Awards are presented for best of show and people's choice. Proceeds will be donated to Wolfson Children's Hospital.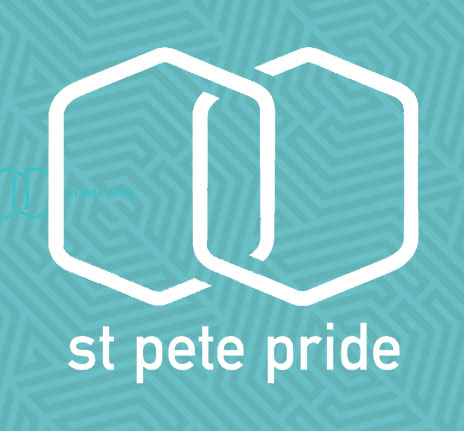 June 21-23, 2019
Watch as more than 250,000 people celebrate the power and beauty of diversity, with over-the-top floats, lavish costumes, incredible live performances, and a firework spectacular along St Pete's beautiful downtown waterfront. Described as Florida's largest LGBT Pride celebration!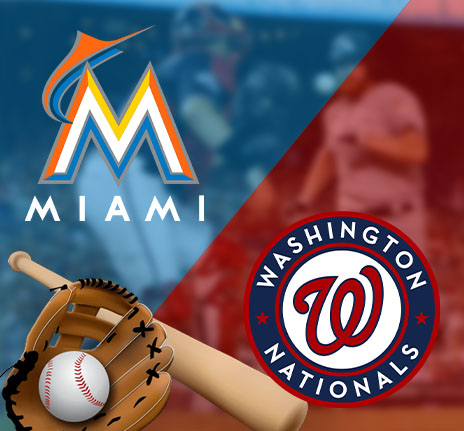 June 25-27, 2019 
Cheer on the Miami Marlins at home games against the Washington Nationals. The Marlins' regular season lasts through September, and this is one of many opportunities to attend an exciting home game. Support Florida's fantastic Major League Baseball teams!
June 28-30, 2019

Cheer on the Tampa Bay Rays at home games against the Texas Rangers. The Rays will play many home games between now and the end of September when the regular season ends, and these are just several. Support Florida's fantastic Major League Baseball teams!
FL511 Photo of the Month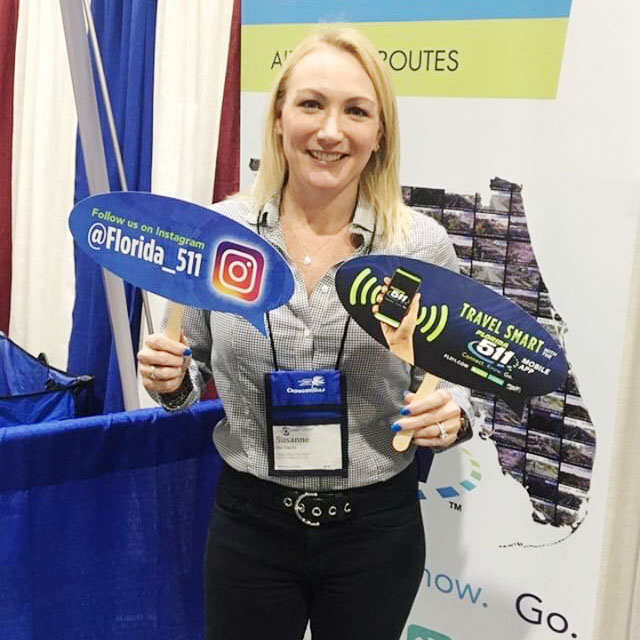 A happy FL511 user stopped by the FL511 booth during the Governor's Hurricane Conference, which took place in May in West Palm Beach. Be sure to check out her special message, posted on the FL511 Facebook page.