Travel this July 4 with FL511
Independence Day weekend is upon us! Nearly 250 years ago the original 13 colonies of the United States declared their independence from British rule with the adoption of the Declaration of Independence.
Starting today millions of Americans will take to the roads, air, and rails to celebrate one of our most American holidays – the Fourth of July – with friends and family. Fireworks, backyard barbecues, and merriment will follow.
The Florida Department of Transportation (FDOT) and its FL511 team encourage all residents of Florida – if planning to drive – to use FL511 before venturing out this July 4 holiday weekend. Roads will be busier today through Monday, which is Independence Day. Before starting your road trip and while at home, please check FL511.com or the Florida 511 Mobile App for real-time incidents on Florida's interstates, turnpike system, state highways, metropolitan area roads, and other larger roads. Check for crashes, blocked roads, stalled cars, weather affecting traffic, congestion, highway speeds, and additional conditions to drive as safely and efficiently as possible. FL511 also provides turn-by-turn directions with travel times to any destination in the Sunshine State.
We have made it this far – 246 years to be exact. Put the time and effort into your motor travel to make sure you thrive in America for many more years! Enjoy the fireworks, concerts, time with family and friends, and other activities too!
Never Leave a Child in an Unattended Vehicle
July and August are the hottest months of the year in Florida, so this is a good time to remind parents and caregivers to never leave a baby or child in an unattended vehicle – even for a few minutes. Cars, trucks, and other vehicles heat up rapidly and a child can suffer heatstroke, sometimes leading to death, in a very short period of time. 
FDOT and its FL511 team remind parents and caregivers to follow this advice from the National Highway Transportation Safety Administration (NHTSA) on how to keep our most precious
cargo safe:
Never leave a child in a vehicle unattended — even if the windows are partially open
or the engine is running, and the air conditioning is on.
Make it a habit to check your entire vehicle — front and back — before locking the door and walking away. Train yourself to park, look, lock, or always ask yourself, "Where's Baby?"
Ask your childcare provider to call if your child doesn't show up for care as expected.

 

Place a personal item like a purse or briefcase in the back seat, as another reminder to look before you lock. Write a note or place a stuffed animal in the passenger's seat to remind you that a child is in the back seat.
Store car keys out of a child's reach and teach children that a vehicle is not a play area.
Always lock your car doors and trunk, year-round, so children can't get into
unattended vehicles.
Children can suffer heatstroke in a vehicle year-round – even in the winter! Temperatures in a car can rise quickly. A child's body temperature rises much faster than an adult's. If you see a child alone in a locked car, act fast! Get them out immediately and call 911. A child in distress due to heat should be removed from the vehicle as quickly as possible and rapidly cooled. 
For more information, visit https://www.nhtsa.gov/campaign/heatstroke
FL511 Supports National Vehicle Theft Prevention Month
We all expect it. Walk to our vehicle, key in hand, and get in and drive off without a moment's lost thought. Then we look for our truck, car, motorcycle, or other vehicle, and it is gone. No trace. This can happen to anyone. It is stressful, scary, costly, and certainly inconvenient. For some, it is vastly worse when precious cargo or important possessions are inadvertently taken too.
More than 700,000 vehicles are stolen each year in the United States. This often is a very preventable crime. FDOT and its FL511 team encourage Floridians to take proper measures to safeguard their vehicles. 
July is National Vehicle Theft Prevention Month sponsored by the U.S. Department of Transportation's National Highway Traffic Safety Administration (NHTSA). Vehicle theft is driven by money and greed and is a dangerous business that victimizes everyone, but fortunately, drivers can take precautions to reduce the risk of it happening, according to the NHTSA. Drivers can take steps to keep their vehicles and belongings safe. Here are suggestions from NHTSA that can help prevent motor vehicle theft from occurring: 
Park in well-lit areas.

 

Close and lock all windows and doors when you park.

 

Put away your valuables.
Do not leave your keys in your vehicle.
Do not leave the area while your vehicle is running.

 

Remember to lock your vehicle every time you walk away to prevent vehicle theft.
The FL511 team reminds readers that motor vehicle theft is dangerous, too. Thieves often speed away. Their reckless driving endangers others on the road, pedestrians, and themselves – some of whom are teens.
Save lives, don't invite theft, and take common-sense steps to prevent vehicle theft. For more information, visit nhtsa.gov/road-safety/vehicle-theft-prevention.
School Begins in August!
Soon we will see yellow buses on the roads. Streets will become more crowded. Travel slower. This starts in early- to mid-August when grade school begins across Florida. Pre-K through 12th grade often starts the week of August 10. 
FDOT and its FL511 team remind motorists to be aware a new school year starts in August. Watch for children and youth walking and riding bicycles, familiar yellow buses, and reduced-speed  traffic zones approaching and at schools. Leave extra time to get to your destination – this starts about 6 a.m. and can continue through 3 p.m. or 4 p.m. Remember too, sports, bands, and other extracurricular activities take place after school. 
Another way for you and everyone around you to remain safe on the road is to check the Florida 511 Advanced Traveler Information System (FL511) before leaving home. This robust system brought to you by the Florida Department of Transportation is available on FL511.com and the Florida 511 Mobile App. Check the website or mobile app for incidents, traffic speeds, weather for driving, alerts, turn-by-turn directions and travel times, and other real-time traffic information for a safer and more efficient drive. Connect, know, and go with FL511!
Turn Signals Keep Everyone Safer
Safety tip from FL511: use your turn signals! 
Many motorists may not realize that it is the law to use turn signals in Florida, but it is also
common courtesy.
Here is the simple rule: start your signal 100 feet before turning right, left, or passing another vehicle. One hundred feet is approximately six car lengths. Using turn signals lets other motorists know your intention with time to spare. If you apply your brakes before signaling, it's probably too late.
Question: I am driving and don't see any other vehicles on the road. Should I use my signals before changing lanes? Yes! A vehicle may be in your blind spot. 
FDOT and its FL511 team remind motorists to always use turn signals – using the 100-foot rule. Not using signals can result in fines, fees, and points on your record. No one wants a ticket!
For other helpful ways to stay safe on Florida's roads, visit FL511.com or use the Florida 511 Mobile App – downloadable from the Apple App Store and Google Play. Both feature current incidents such as crashes and stalled cars, congestion, construction zones, detour routes, and much more to ensure your drive is as safe and efficient as possible. Visit us on Facebook, Twitter, Instagram,
and YouTube!
July and August events around the Sunshine State.
Consider using Florida 511 for turn-by-turn directions to these events or an event in your community!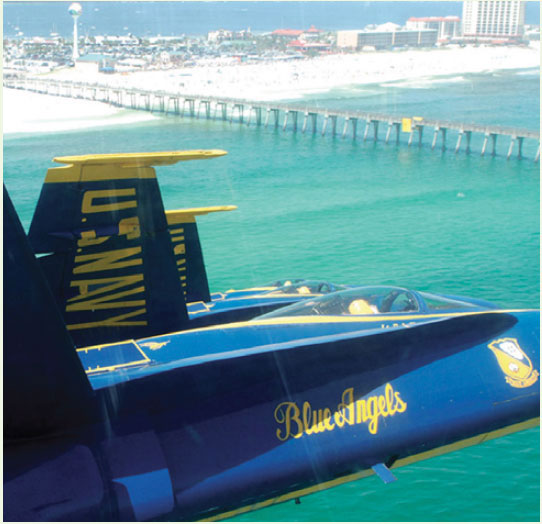 July 6-9, 2022
The annual Pensacola Beach Air Show highlights hometown heroes — the Blue Angels — the U.S. Navy's flight demonstration squadron stationed at Forrest Sherman Field aboard Naval Air Station Pensacola. The Blues hold several practice sessions along the beach in the days leading up to the big event on show day.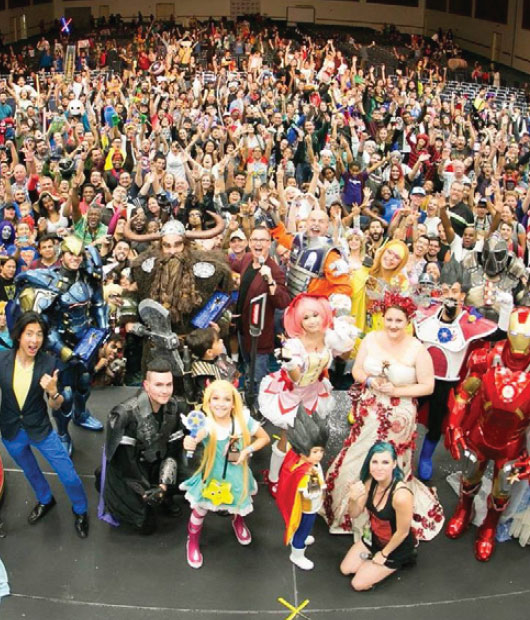 July 8-10, 2022
Supercon brings favorite celebrities, unique exhibitors, incredible comic creators, anime voice actors, gaming, wrestling, and more under one roof in sunny South Beach for an incredible weekend celebrating the very best pop culture has to offer. Epic memories and awesome friendships await you at Florida Supercon!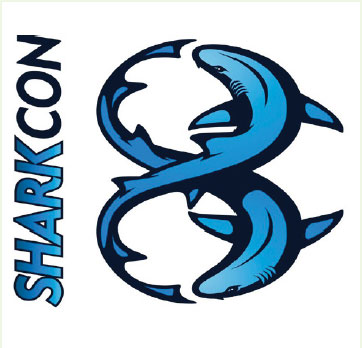 July 16-17, 2022
SharkCon is suitable for the casual consumer to the most intense aficionado of shark lore. Held at the South Florida Fairgrounds Expo Hall, the 'con' features many activities to sink your teeth into including events, speakers, vendors, and indoor scuba diving. It also raises money for shark awareness.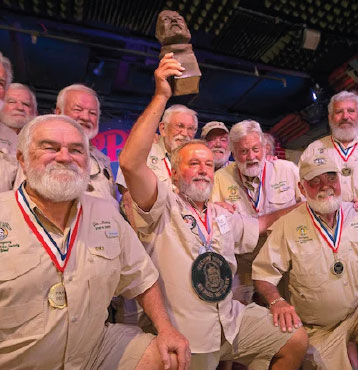 July 19-24, 2022
Fans of Ernest Hemingway's literary greatness and vigorous life, including scores of bearded Hemingway look-alikes, converge on Key West for Hemingway Days 2022. The annual celebration salutes the Nobel Prize–winning author's writing achievements, sporting pursuits, and enjoyment of the island's easygoing lifestyle.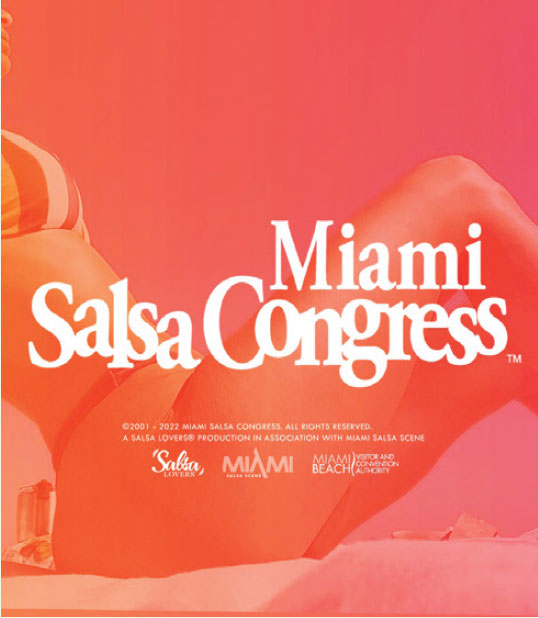 July 20-25, 2022
Miami Salsa Congress 2022 is five days of non-stop salsa entertainment! The congress features some of salsa's leading dance artists, more than 30 hours of dance workshops with world-renowned instructors, concerts, dance and pool parties, and many other events. Check ahead for hotel room and ticket availability.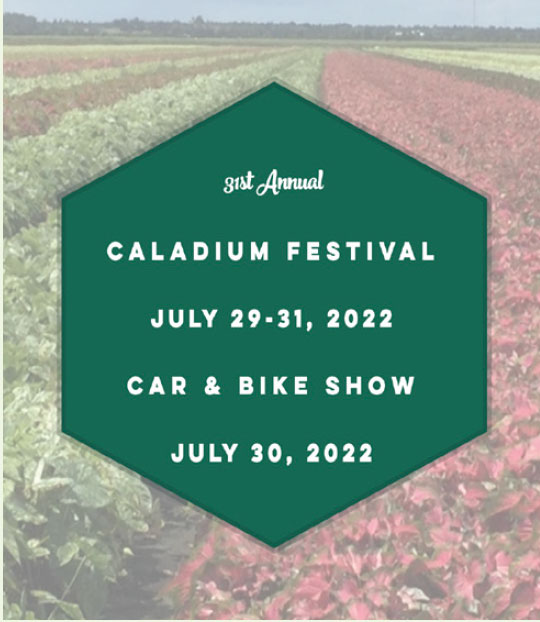 July 29-31, 2022
Celebrating its 31st anniversary, this popular festival features a car and bike show on July 30, floral arrangements, art and crafts, food, entertainment, an area grape industry wine display, Florida-friendly landscape and ornamental plants, art competition, bus tours, and much more!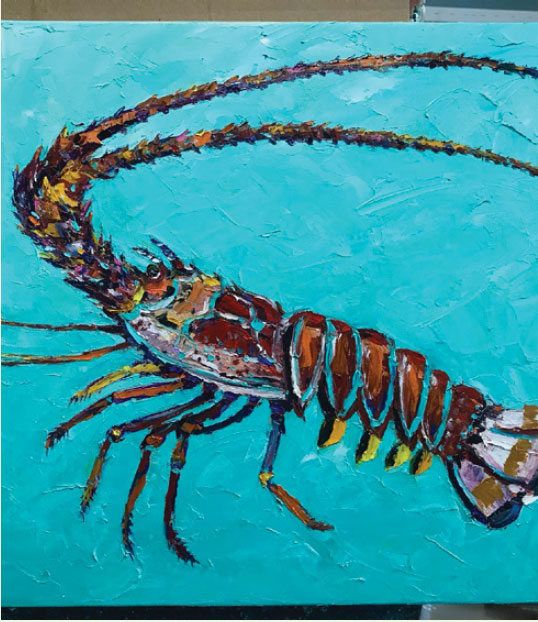 August 11-14, 2022
Enjoy succulent lobster, historic Key West, and beautiful sunsets at the 25th Annual Key West Lobsterfest. Among the events featured are a lobster boil, pool party, pub crawl, street fair, concert, and lobster brunch. Please check ahead for hotel and ticket availability.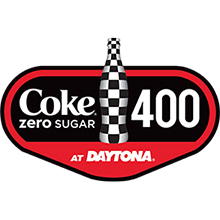 August 27, 2022
The Coke Zero Sugar 400 returns as the regular season finale for the NASCAR Cup Series in 2022! Racing under the lights of the famed Daytona International Speedway and with only a couple playoff spots up for grabs, anything can happen as the stage is set for NASCAR to crown a champion!
.
Governor's Hurricane Conference
The FL511 Advanced Traveler Information System (FL511) was one of many exhibitors at the Governor's Hurricane Conference in Palm Beach County from May 7 to 13. Approximately 1,600 people attended from local, state, and federal government, and private industry. FL511 promotes safe travel on Florida's roads before and after a storm. Many attendees visited the FL511 booth and left with a better understanding of the system. 
 

FL511's Suite of Services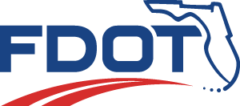 © 2022 Florida Department of Transportation
605 Suwannee St. Tallahassee, FL 32399