Use FL511 for traffic info during Super Bowl weekend
Super Bowl LIV will be held Sunday, February 2, in Miami Gardens. An estimated 150,000 people are expected to either attend the game or participate in events associated with the game in or near the stadium.
The Florida 511 (FL511) Advanced Traveler Information System (ATIS) can help with traffic information in and around Hard Rock Stadium during Super Bowl weekend. The FL511 system is the state's official source for traffic and travel information. FDOT's FL511 encourages motorists to use the system and sign-up for personalized alerts. When you register for a My Florida 511 account, you can receive text messages or email alerts for your daily commutes. FL511 sends notifications for incidents, construction and congestion; and travel time increases and traffic speed changes. Register today to know before you go with FL511. 
The FL511 Mobile App can provide information about congestion, traffic incidents and conditions on major roads leading to the stadium. These include I-95, Florida's Turnpike, and I-75. FL511 can provide up to three routes and travel times to your final destination. The mobile app is available for smartphones at the Apple App Store and Google Play. 
The Great American Race is coming!
Daytona 500, also known as 'The Great American Race,' takes place Sunday, February 16, at Daytona International Speedway. This is the season opener to the NASCAR Cup Series and is one of the most popular motorsports events in the country. Thousands will travel to this event; millions will watch on television. The start time is 2:30 p.m. 
Use FL511 for driving directions to the Daytona 500, which spans several days with events before the race. FL511 has Drive Mode which allows the user to type in a destination, and get up to three routes with drive times. Once a route is selected, the user can see turn-by-turn directions. FL511 also has Voice Interaction, allowing a user to speak a city, county or major road into the app, and hear or see a list of currents incidents. The public information service has many other features to help motorists travel smart. A popular feature is the camera snapshot images on all Florida's interstates, toll roads and major metropolitan roadways, 24 hours a day, seven days a week.
FL511 includes a website in English and Spanish, mobile app, text alerts, Twitter feed, Facebook and Instagram pages, and a Newsroom page. For information, visit FL511.com. Florida's official source for real-time traffic info!
Use FL511 to MLB spring training!
Major League Baseball spring training begins February 21 and concludes on March 24. Games are scheduled in 12 cities in Florida: Bradenton, Clearwater, Dunedin, Fort Myers, Jupiter, Lakeland, North Port, Port Charlotte, Port St. Lucie, Sarasota, Tampa and West Palm Beach. FL511 encourages motorists to plan ahead and avoid traffic congestion during spring training. 
FL511 can help make spring training a home run for fans by providing detailed directions to the stadium. Users can create an account on the FL511.com website and add alerts to be delivered to them by email or sms/text. On game day, visit the website to see real-time conditions on Florida's roads before leaving for the game. After the game, have a passenger check the FL511 Mobile App for driving directions. FL511 lists incidents on all of Florida's interstates, toll roads and major metropolitan roadways. Travel Smart with the Florida 511 Mobile App – Connect. Know. Go!
February is Hit and Run Awareness Month
The month of February has been declared Hit-and-Run Awareness Month by the Florida Department of Highway Safety and Motor Vehicles. Along with the Florida Highway Patrol, FDOT's FL511 is encouraging all motorists to stay at the scene of an accident if they are involved in a crash. The statewide initiative is meant to reduce the number of hit-and-run crashes in Florida.
FL511 has a planned social media campaign for Hit-and-Run Awareness Month and encourages travelers to follow and like the public information system on social media. Travelers can follow FL511 on Twitter, Facebook, and Instagram. 
The Florida Department of Transportation's FL511 team encourages travelers to obey all traffic laws to increase traffic safety for Floridians and visitors. Hit-and-run accidents can be reported easily through a driver's cell phone. Drivers can report hit-and-run crashes by dialing *FHP (*347).
Travelers may consider using the FL511 website or mobile app for alternate routes after a traffic incident. For more information, please visit www.FL511.com.
Florida Events in February
Consider using FL511 for motor travel information to these or other events: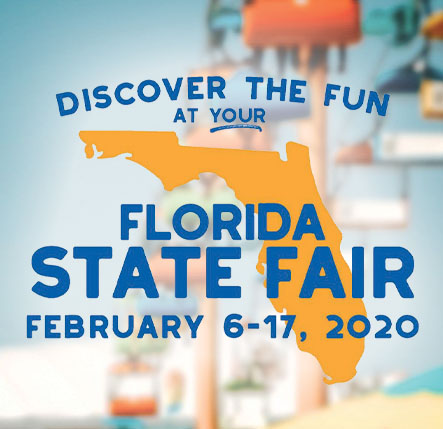 February 6-17, 2020
The Florida State Fair, first held in Tampa in 1904, has become one of the largest events in the state, attracting more than 500,000 people during its 12-day run. The fair boasts the largest midway in the nation, an agricultural program, a circus, interactive animal exhibits and new attractions each year.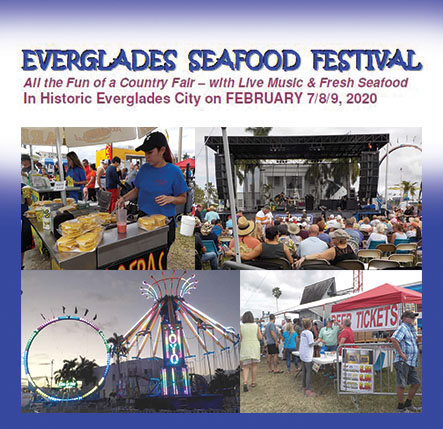 February 7-9, 2020
The famous Everglades Seafood Festival is held in historic Everglades City. This is a popular traditional event. People come from all over southern Florida to hear great live music, eat delicious seafood, and browse among the craft booths while children enjoy carnival rides.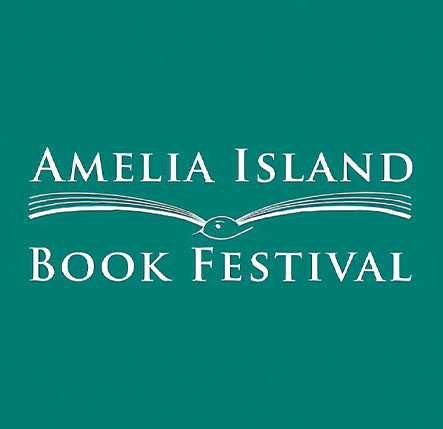 February 13-15, 2020
The Amelia Island Book Festival engages adults and young people in the joy of reading and writing through a series of public events featuring best-selling authors, independent publishers, awards programs and workshops. See and meet some of the most remarkable authors of the times.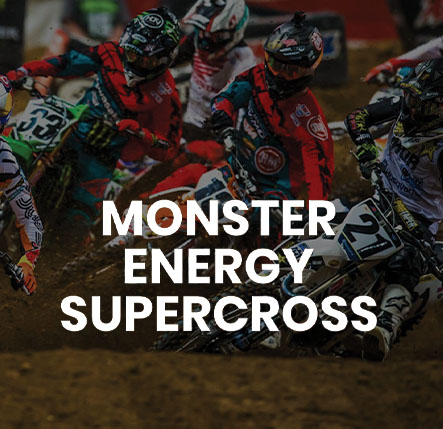 February 15, 2020
Watch spectacular off-road motorcyclists compete on the dirt at Raymond James Stadium in Round Seven of the 2020 Monster Energy Cup. The pounding of the wheels. The sound of the charge. The passion, hard work, and love of the sport are obvious in each competitor.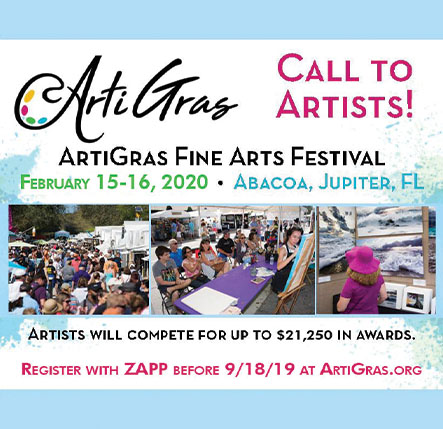 February 15-16, 2020
Art comes alive at this family-friendly event featuring beautiful art in all media types and fantastic sights, sounds and fun. Live music in all genres will serenade your soul and incredible food will tempt your palate. Stroll throughout the many exhibits and vendors and enjoy!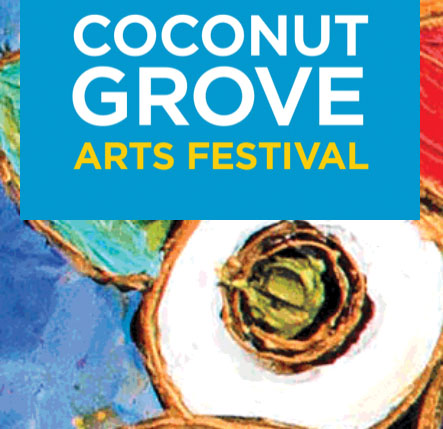 February 15-17, 2020
The Coconut Grove Arts Festival® is an annual, three-day outdoor event, celebrating fine arts, live performances and local flavors. It is considered one of the nation's most stellar arts festivals and is held in the charming village of Coconut Grove. An estimated 120,000 people attend each year.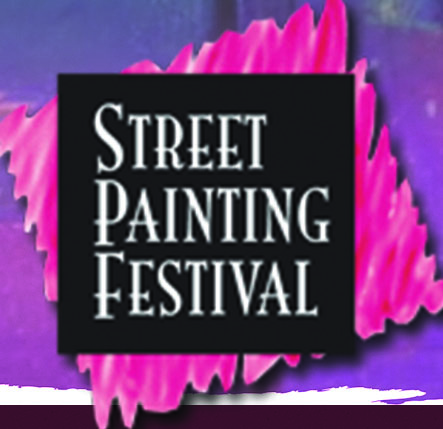 February 22-23, 2020
Join the tens of thousands of art lovers who will attend this 26th annual festival over the weekend. With more than 600 artists on the pavement, music on the mainstage, restaurants, shops, festival food court and bistro, you're sure to get caught up with the excitement.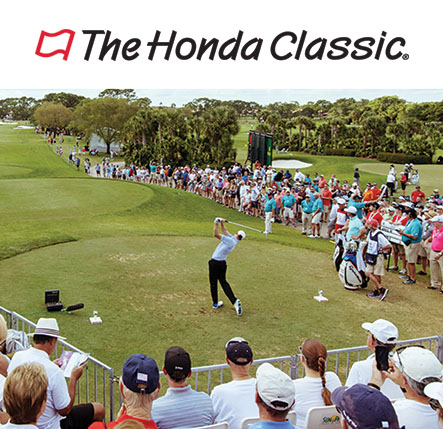 February 24-March 1, 2020
The Honda Classic brings the world's best PGA TOUR players to the PGA National Resort & Spa, providing a week of entertainment for the entire community. 144 players will compete for a share of the $7 million purse. Net proceeds benefit South Florida charities through Children's Healthcare Charity.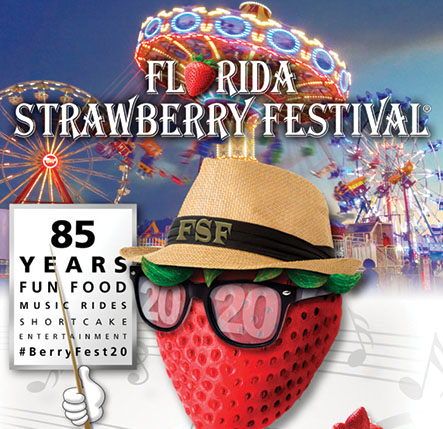 February 27-March 8, 2020
The Florida Strawberry Festival is an 11-day community event celebrating the strawberry harvest of Eastern Hillsborough County. Each year, more than 500,000 visitors enjoy the festival's headline entertainment, youth livestock shows, rides, exhibits of commerce and, of course, its strawberry shortcake.