Start your children's back-to-school
adventures with FL511
The beginning of a new school year is almost here! Soon in August Florida's school children and youths will return for a new year of learning, adventures, sports, friendship, fun and growing. Let Florida 511 help guide the journey.
Back to school is an exciting time! The adventure starts on Aug. 3 to 5, with a state of Florida tax holiday on select clothing and school supplies. Then, throughout the month of August, each county has its first day of school. There are 67 Florida counties, and each school district in these counties chooses its first day of school. Many public schools in Florida start between Aug. 10 and 24.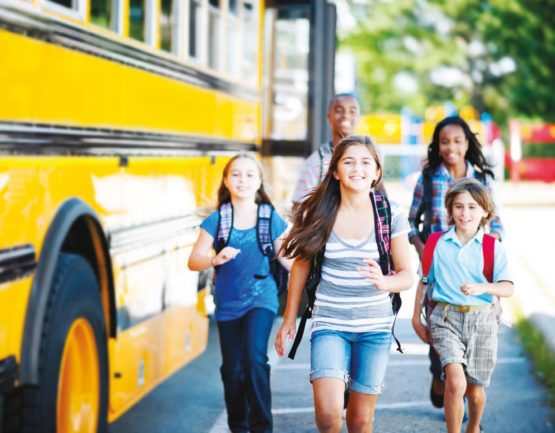 The first day of school and a new school year are often highly anticipated. As a result, driving conditions can be a bit hectic. There are more cars on the roads and more children waiting at bus stops, walking and bicycling. Of course, there are the ubiquitous yellow busses. The FDOT and National Safety Council have tips for drivers during this back-to-school season.
Be a class act. The FDOT suggests motorists start the school year off on a good foot by using the Florida 511 Traveler Information System to help get to and from school adventures. The website and mobile app help drivers plan a safe journey on major Florida roads. The 3,200 live cameras may be useful for parents who use state roads and interstates to take children to school or after-school activities. To learn more, click here.
Blast off with FL511 to a spacecraft launch!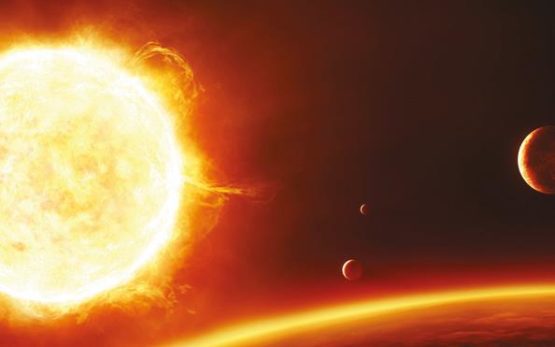 If you are looking for a unique experience this summer, you may want to consider driving to Cape Canaveral in Brevard County to watch the launch of a space exploration rocket to the Sun. This spacecraft is part of NASA's Parker Solar Probe, which is the first-ever mission to "touch" the Sun. The spacecraft, about the size of a small car, will travel directly into the Sun's atmosphere about 4 million miles from our star's surface.
Launch is slated for no earlier than Aug. 4 and can happen on that day. The launch is contingent on technical and mechanical issues as well as range operations and weather, either in advance or at the last minute.
The Parker Solar Probe will launch on a United Launch Alliance Delta IV Heavy rocket from Space Launch Complex 37 on Cape Canaveral Air Force Station in Florida. The probe will fly closer to the Sun's surface than any spacecraft before it, facing brutal heat and radiation conditions and ultimately providing humanity with the first-ever samplings of a star's corona.
While there, you may want to visit the nearby Kennedy Space Center. For more information about NASA, click here.
Touch down at an NFL pre-season game
with FL511
Football fans in Florida are in for a treat in August, with six NFL pre-season games in the Sunshine state this month.
The National Football League (NFL) holds a month of pre-season games each August for all its teams to practice on the field against other teams. They do not count toward the season statistics but are fun and exciting nonetheless.
Florida's three NFL teams will play six pre-season games in the state:



Aug. 9
Jacksonville Jaguars vs. New Orleans Saints in Jacksonville Miami Dolphins vs. Tampa Bay Buccaneers in Miami



Aug. 24
Tampa Bay Buccaneers vs. Detroit Lions in Tampa



Aug. 25
Jacksonville Jaguars vs. Atlanta Falcons in Jacksonville Miami Dolphins vs. Baltimore Ravens in Miami
Aug. 30
Tampa Bay Buccaneers vs. Jacksonville Jaguars in Tampa
Florida's NFL teams are playing out of the state on other weeks. For full details, visit the home page of the Buccaneers, Dolphins and Jaguars.
Florida Events in August
Take a break from the dog days of summer with one of these fun and interesting events. Use Florida 511 to get there more safely and efficiently.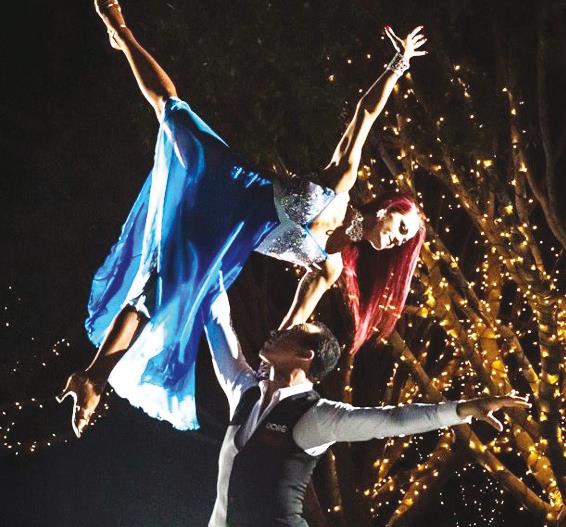 Aug. 1-5, 2018
The Florida State DanceSport Championships is one of four events which comprise the Triple Crown and Crown Jewel Of DanceSport Championships. This event in Florida will be held at the beautiful Ritz-arlton in wonderful Sarasota. It is a competitive ballroom dancing convention. The four-event series is celebrating its 46th anniversary.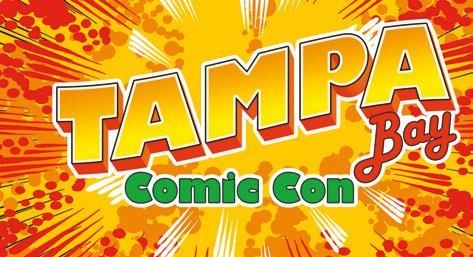 Aug. 3-5, 2018
Tampa Bay Comic Con is Tampa's largest comic con. Exhibitors cater to a wide-spectrum of interests including comic books, magazines, toys, games, Star Wars, Star Trek, anime, manga, cosplay, artwork, sketches and apparel. Comic industry professionals and celebrities will attend to meet and greet. This is a family-friendly event.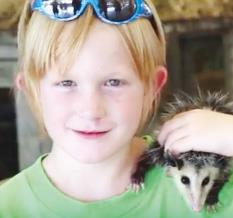 Aug. 4, 2018
A day of down-home entertainment is in store at the Possum Festival in historic Wausau. The fun includes a pancake breakfast; arts and crafts vendors; possum parade; hog callin', rooster crowin' and cow lowin' contests; horseshoe pitching; gospel, bluegrass and country music and more. A little king and queen and
possum king and queen will be crowned on July 28 and Aug. 3, respectively.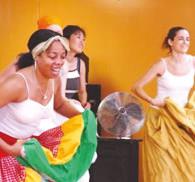 Aug. 6-18, 2018
The 20th Annual IFE-ILE Afro-Cuban Dance Festival will feature a children's camp, performance parade in Little Havana, an academic conference "Dancing Cubanness: Past, Present and Future," and two days of dance workshops with live accompaniment. (IFE-ILE means "House of Love" in the Yoruba language and culture.)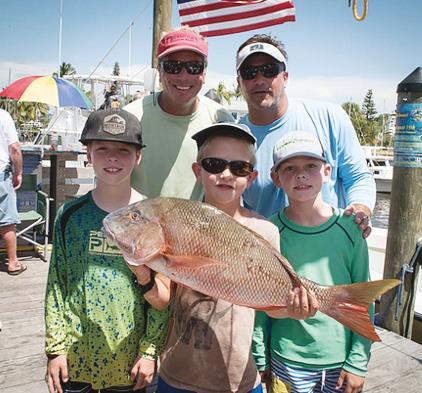 August 17-18, 2018
The Bonito Blast is one of the largest fishing tournaments on the Treasure Coast, attracting hundreds of supporters. During the dog days of summer, not much is happening and the only thing biting is the lowly bonito. The Blast provides an opportunity to fish for the bonito and raise money for the Wounded Veterans Relief Fund.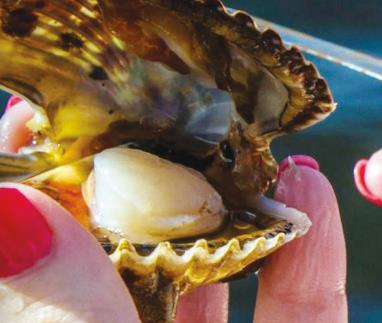 Aug. 17 to Sept. 30, 2018
Scallop season is brief, but during this time St. Joseph Bay draws visitors from all over the country seeking to fill their buckets with the succulent morsels. Catching them is easy, cleaning them a little harder and feasting on them simply delicious. The 2018 season for St. Joseph Bay is Aug. 17 through Sept. 30.
Aug. 18, 2018
This is one of a number of public historic walking tours focusing on black history and civil rights held throughout the year in St. Augustine. Tours encompass several blocks and are one hour in length. A large portion of the proceeds are donated to the Lincolnville Museum and Cultural Center in historic Lincolnville.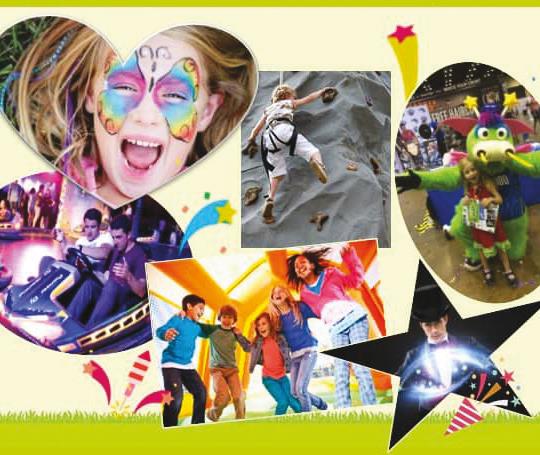 Aug. 18-19, 2018
Beat the heat and get indoors for some epic family fun while discovering new ideas and opportunities for the whole family. The Florida Kids and Family Expo features 150 pre-natal, baby, toddler, kid, teen and family exhibitors. Live performances, interactive stations and bounce houses also highlight the day.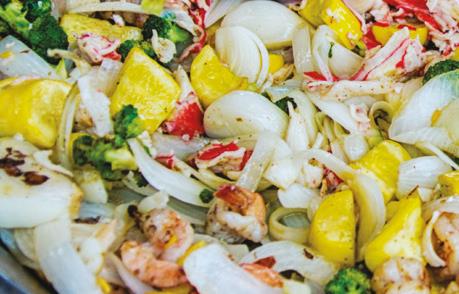 Aug. 25-26, 2018
The fourth annual Mount Dora Seafood Festival features fresh seafood, more than 100 exhibitors with specialty food items and more. This family-friendly event includes live music and a free concert Saturday evening. Come rain or shine!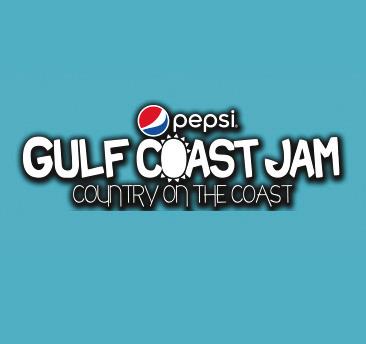 Aug. 31-Sept. 2, 2018
Pepsi Gulf Coast Jam is a three-day country music festival in Panama City Beach over Labor Day weekend. The Jam takes place in one of Florida's most beautiful beach locations. Festivalgoers travel from across the United States not only for the country music but for a beach vacation as well!
FL511 Photo of the Month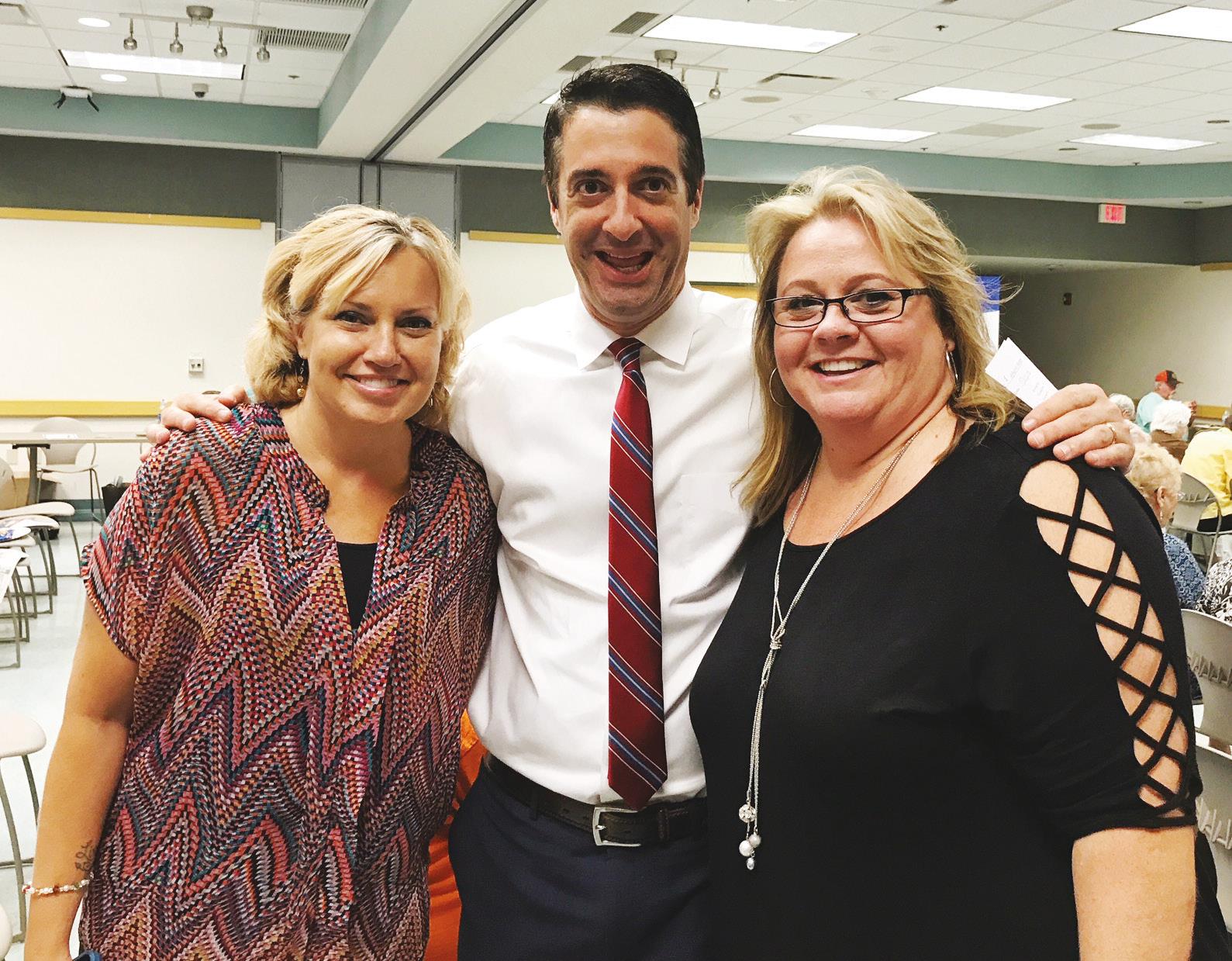 Hotdogs, hurricanes and Florida 511! The Florida 511 Traveler Information System team was on hand for the Hotdogs and Hurricanes informational program at the Deltona Regional Library on May 29. WESH 2 Chief Meteorologist Tony Mainofli was the special speaker. Also featured were emergency information giveaways, the FL511 exhibit, and a hot dog lunch!