FL511 Mobile App update set to be released
This month, the Florida Department of Transportation (FDOT) is expected to release an upgrade to its Florida 511 Mobile App. The upgraded app will be available to download from the Apple App Store and Google Play in April. Current users will receive an automatic update on their smartphone, if they have this feature set to enable it. 
The mobile app is a component of the Florida 511 (FL511) Advanced Traveler Information System
(ATIS). The user interface has been re-designed and new features have been added including voice interaction; truck parking availability; and the ability to view events within a specific radius, and much more.
The FL511 advanced traveler information system provides alerts on congestion events, crashes, construction and maintenance activities; and travel times on all interstates and toll facilities and several Florida routes, so drivers can make better choices about their travel plans. 
To learn more, visit the website at www.FL511.com, which is accessible in English and Spanish or download the mobile app. Travelers can also set it up to receive text alerts, and follow FL511 on 13 Twitter handles, on Facebook @FL511, and Instagram @Florida_511.
Travel smart with the FL511 Mobile App to connect, know and go!
The FDOT and FL511 team support National Distracted Driving Awareness Month
April is National Distracted Driving Awareness Month, which is supported by the Florida Department of Transportation, U.S. Department of Transportation and the FL511 team.
In 2016, National Highway Traffic Safety Administration data shows that at least 3,450 people were killed in motor vehicle crashes involving distracted drivers. Two of the leading causes of distracted driving are texting and speaking on a cell phone, but there are many others as well.
An accident can happen in a matter of seconds. The FDOT and FL511 team support efforts to reduce distracted driving. FL511 can provide some help to drivers to reduce distractions on the road. Drivers can check road conditions before getting in the vehicle – either on the website at home or mobile app on their smartphone. Once on the road, a passenger can check the mobile app for traffic and road conditions. 
A goal of FL511 is to increase safety on Florida roads. If used properly, it can make the journey a safer one.
Taking FL511 to transportation leaders and the motoring public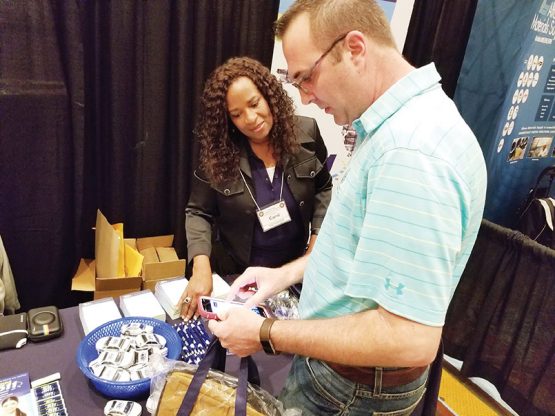 A goal of the FL511 marketing team is to increase FL511 coverage to a more expansive group of users.  This past January, the team participated in two very different events: one to reach transportation leaders and a second to reach the motoring public. 
On January 17 and 18, the FL511 team participated in the Florida Transportation Builders Association (FTBA) Construction Conference in Orlando. A broad array of transportation leaders throughout the state attended. 
The FL511 marketing team participated with an exhibit featuring educational items and knowledgeable team members. It is estimated that more than 500 people attended the conference, with 300 of these visiting the exhibit. 
"We reached transportation leaders throughout the state with the FL511 message," Eugene Jules of FDOT said. "We conducted very engaging conversations with many of the guests. Some were fully aware of the system, while it was new to others. Many visitors were happy to hear about our social media expansion to Facebook and Instagram and said they plan to follow and like us online."  
The second event was hosted by the Florida Turnpike Enterprise in partnership with Florida Highway Patrol Troop K to recognize Florida's Move Over law. Florida law requires motorists to move over a lane — when they can safely do so — for stopped law enforcement, emergency, sanitation, utility service vehicles and tow trucks or wreckers. This past January was Move Over Awareness Month in Florida. This event was held at the Turnpike's West Palm Beach Service Plaza on January 29. It featured a press conference, presentations, first responder vehicles and exhibits.
More than 200 people stopped by the FL511 exhibit. The FL511 marketing team met with motorists to spread the word about FL511. Guests who visited the booth were pleased with what they saw and heard, and many expressed a newfound interest in FL511. In addition, the news media representatives who stopped by were engaged and excited to learn more about FL511 and FDOT's team effort to showcase the Move Over message. 
These events, and many others conducted throughout 2019, help raise awareness of FL511 to transportation and state leaders, the media, and the end user – the general public. If an FDOT employee or affiliate knows of an event which seems like a good fit for the FL511 exhibit and marketing team, please contact Eugene Jules at (850) 410-5642 or eugene.jules@dot.state.fl.us.
Florida Events in April
There is so much to do and see in Florida in the prime of spring.
Let FL511 guide you to these and many others: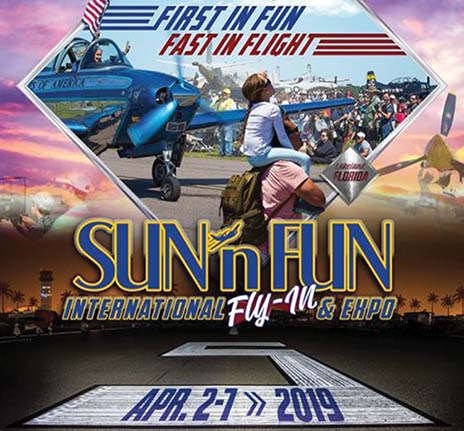 April 2-7, 2019
First in fun – fast in flight! This week-long fly-in air show is considered the world's largest of its kind. It features air shows, educational exhibits, the Blue Angels, and many other fun, exciting and entertaining aviation events.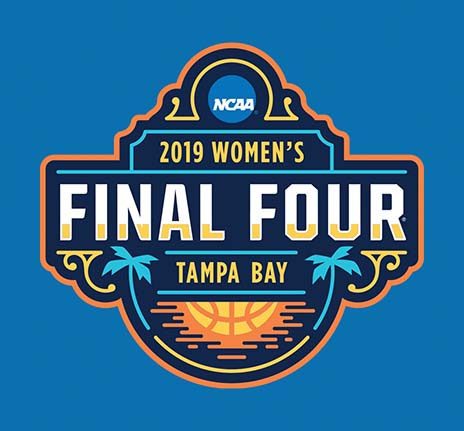 April 5 and 7, 2019
Floridians have an opportunity to witness world-class basketball, when Tampa hosts the NCAA Women's Final Four on April 5 and 7. The championship takes place at Amalie Arena, with games on Friday and Sunday nights. Tampa is hosting this event for the third time.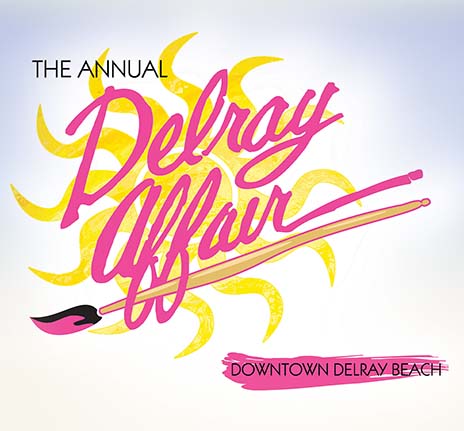 April 12-14, 2019
This is the largest arts & crafts festival in the southeast United States. Stroll along the palm tree-lined downtown streets of Delray Beach for an eclectic mixture of fine art, great crafts and funky products from around the world.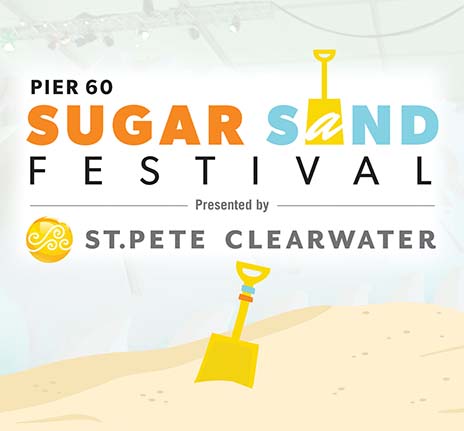 April 12-28, 2019
Come to Clearwater Beach to see what has been called Florida's best sand sculpting festival. Artists complete for prizes. Visitors marvel at amazing sand sculptures, and enjoy fun that includes live music, fireworks, kid's play zones, sand sculpting classes and lots of beach time!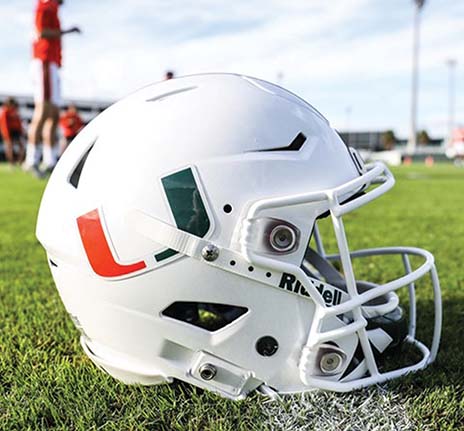 April 20, 2019
The University of Miami football program will host an open scrimmage at Camping World Stadium in Orlando, Florida on Saturday, April 20 at noon. Admission is free! This event gives Central Florida fans an opportunity to see the Hurricanes practice before their return to Miami, Florida during the regular season.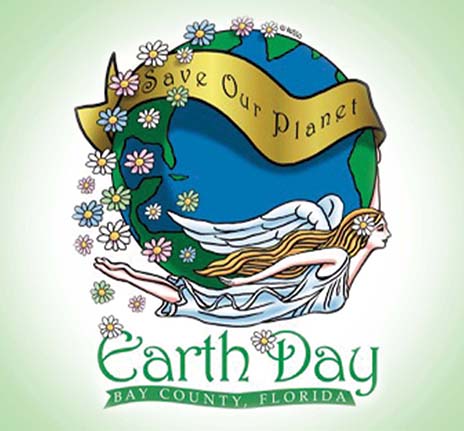 April 20, 2019
Green-minded environmental folks are invited to the 15th annual Earth Day Bay County in downtown Panama City. The day will feature food vendors, craft persons, artists, builders, contractors, entrepreneurs, non-profits, musicians, healers, massage therapists, and modern-day wizards.
April 19-28, 2019
Step back in time and celebrate the independence of the Conch Republic from the United States. This tongue-and-cheek event includes a flag-raising ceremony, kick-off party, hat competition, drag racing, arts and crafts, parade, victory party, and much more!