Pro Football Superstar Frank Gore lends his name to FL511
When Frank Gore -star running back for the Miami Dolphins- is on the football field, he knows how to avoid congestion and quickly moves to a clear rushing lane.
Today, Gore lends his star power to encourage motorists to connect, know and go when driving on Florida's roads by using the Florida 511 Advanced Traveler Information System (FL511).
FL511 helps travelers get to their destination with comfort and ease. It provides real-time traffic information, and the right maneuvers to the best routes to minimize delays. Plus, FL511 helps motorists avoid major traffic jams.
A proud Florida native, Gore welcomes the opportunity to support this statewide service. "This is home, and I am pleased to share this message about FL511," says Gore. "It's your best move on the road!"
Gore played college football for the University of Miami, and has for the last 14 years, been a star running back in the National Football League (NFL).  He knows the value of making the best moves on the field, and is fourth all time in career rushing yards in the NFL. His best moves on the road include the use of FL511.
FL511 is a service provided by the Florida Department of Transportation, and is the state's official source for real-time traffic and travel information. The FL511 app, website, and Twitter feeds provide information on Florida's interstates, toll roads and other major metropolitan roadways, allowing drivers to avoid unnecessary delays, as well as receive updates on crashes, congestion, construction and more. The FL511 mobile app, available from the Apple App Store or Google Play, features an interactive map showing traffic congestion and incidents on roads around the user's location. Download and use the FL511 app today.  For more information, visit the website at www.FL511.com. Travelers are also encouraged to follow and like us on one of our 13 Twitter handles; as well as on Facebook @FL511, and Instagram @Florida_511.
Use FL511 for a safe drive to a bowl game
Florida has the most beautiful weather in the nation in January, so it's no secret that some of the best football of the nation will be played in the Sunshine State. Three bowl games will be played in Florida in January.
On New Year's Day, two games will take place: The Citrus Bowl, the seventh oldest bowl game in the nation, will pit two of the country's best teams at Camping World Stadium in Orlando, with a kickoff at 1 p.m. It will be broadcast live on ABC. The Outback Bowl in Tampa is an exciting game of two good teams at the Raymond James Stadium with a kickoff at noon. It will be televised nationally on ESPN2.
At the end of the month on January 27th, Florida residents are in for more football action with the NFL Pro Bowl at Camping World Stadium in Orlando. Kickoff is at 3 p.m. The game features Pro-Bowl players from NFL teams.  This bowl game will be televised on ESPN, ESPN Deportes and simulcast on ABC.
The Florida Department of Transportation encourages football fans who plan to attend in person to use the Florida 511 Advanced Traveler Information System (FL511) to assist with driving both to and from the stadiums. Many thousands of spectators are expected at each game, and the roads will be crowded especially near the stadiums.
FL511 can alert drivers in real time about incidents on roads which may delay traffic. FL511 features a website and mobile app, providing up to three routes and travel times. Live cameras can show road conditions. Once the game is over, FL511 encourages motorists to check their app before leaving the stadiums to view road and travel conditions.
NFL players take all precautions to remain safe on the field. FL511 will help motorists stay safe on the road.
Honoring the Rev. Martin Luther King
"I have a dream that one day this nation will rise up and live out the true meaning of its creed: 'We hold these truths to be self-evident, that all men are created equal.'"
Monday, January 21st, 2019, marks America's 34th celebration of the Martin Luther King, Jr., Day. Honoring King with the sacred status of a federal holiday—of which there are only 10, none other named for a 20th-century figure—is a testament to the unifying power of his legacy.
King's most important work applied America's founding ideals to the cause of civil rights. The last best hope for true racial progress, King realized, was solidarity: For people to see and treat one another as equals, they had to feel the tugs of a bond far stronger than either race or politics.
For King, that bond was America.
The Reverend's devotion to fighting the injustice of segregation and discrimination ignited the American spirit of fraternity and reminded us of our higher purpose.
Dr. King's peaceful crusade for justice and equality opened our nation's eyes to the humbling truth that we were very far from fulfilling our obligation to the promises set forth by our forebearers.
The premise—and promise—of King's dream is that we don't need to replace or transform our nation's shared ideals to make our country a better place.
We simply need to live up to them.
Martin Luther King Day is a federal holiday. Readers may want to consider using the FL511 App for turn-by-turn directions to attend a commemorative event about this leader's life on January 21st.
Here are four parades and a breakfast in Florida, among many across the state in the days surrounding and on the holiday:
Jacksonville: The 38th Annual Martin Luther King, Jr. Holiday Grand Parade and Post-Parade Celebration at The Ritz Theater and Museum will be held Monday, January 21st from 10 a.m. to noon. For more information, please visit the Facebook page or click here.
Miami has both a parade and breakfast, among many events in the area. The 42nd Annual Martin Luther King, Jr. Day Parade takes place on January 21st starting at 11 a.m. and lasts approximately 2½ hours. It covers an 8-mile route from NW 54th Street and 10th Avenue to 32nd Avenue, ending at MLK Park. For more information, click here.  The 5000 Role Models of Excellence Projects' 26th Annual Dr. Martin Luther King, Jr. Scholarship Breakfast takes place on January 21st at 8:30 a.m. at the Miami Beach Convention Center. Danny Glover and film producer Will Packer are scheduled to speak. Tables will be sold in advance and persons may be able to purchase an individual ticket closer to the event. RSVPs must be received by January 7th. For more information, visit the organization website or call 305-995-2451, extension 2.
Orlando: The 35th Annual Downtown Dr. Martin Luther King, Jr. Parade is Saturday, January 19th. It is from 10 a.m. to noon and runs from the downtown Orlando courthouse to Lake Eola Park. For more information, click here.
Tampa: The 30th City of Tampa Martin Luther King Day Parade is January 21st from noon to 3 p.m. It starts at Cuscaden Park and follows a two-mile route to Middleton High School. For more information, please click here.
(Content from this article is taken from a White House press release dated January 14th, 2018.)
Florida Events in January
Florida is the place to be in January, with picture-perfect weather.
Let FL511 guide you to these events and many others in the Sunshine State: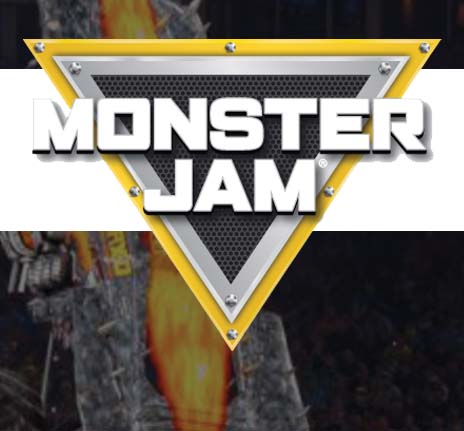 January 12th, 2019
Monster Jam is coming to Tampa. This is the world's largest monster truck tour.  Meet truck drivers and see the vehicles up close at the Pit Party in the afternoon. Then watch the show starting at 7 p.m. at the Raymond James Stadium.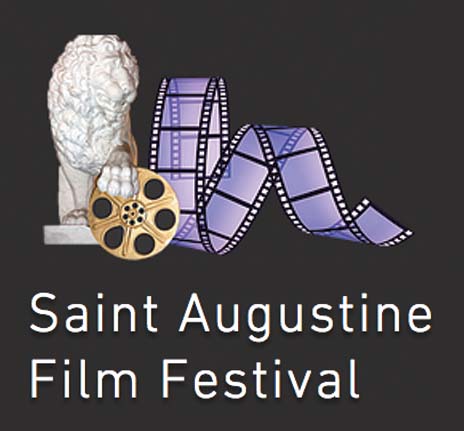 January 17th to 20th, 2019
An outstanding variety of foreign and independent films and documentaries are waiting for you!  This fun festival runs every January in the downtown historic city center, with five screening rooms at three locations. Expect a selection of the best films and audience favorites.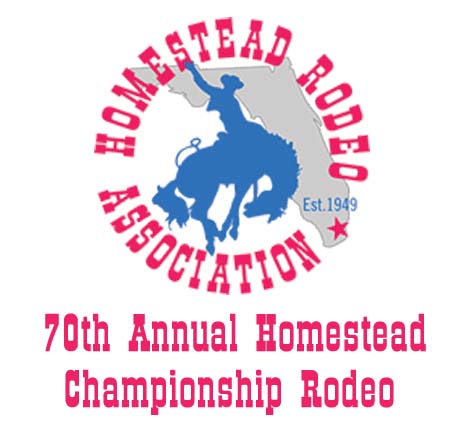 January 16th to 20th, 2019
Yeeha! The 70th Annual Homestead Championship Rodeo is one of the oldest annual professional sporting events in South Florida and the only Professional Rodeo Cowboys Association event in Miami-Dade County. Activities over four days include a rodeo, parade, kid's programs, mechanical bull buck-off and much more.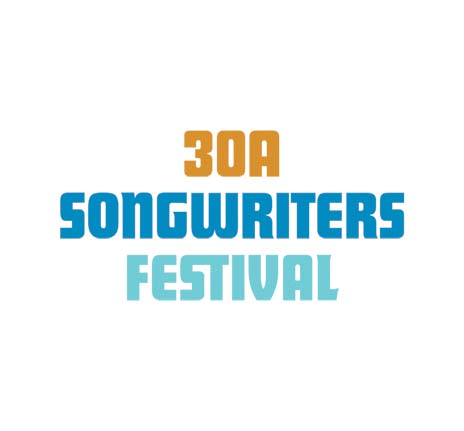 January 18th to 21st, 2019
Hooks, lines and singers! With more than 175 artists, 225 performances and 25 venues, the 30A 10th annual Songwriters Festival has something for everyone. The festival takes place along Highway 30A in South Walton County, between Destin and Panama City.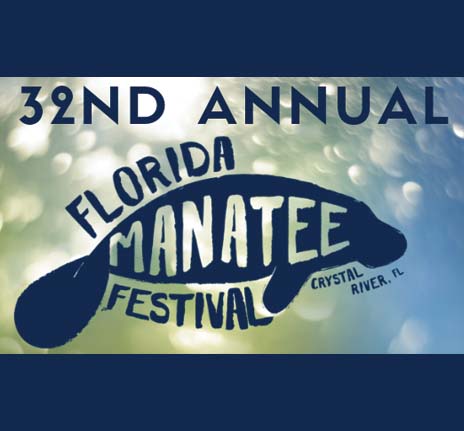 January 20th, 2019
The 32nd Annual Florida Manatee Festival is a popular local festival in downtown Crystal River. There's a ton of things to do — music on two stages, entertainment, a kid zone, boat tours of the bay, free access and shuttle to Three Sisters Springs, vendors, and more!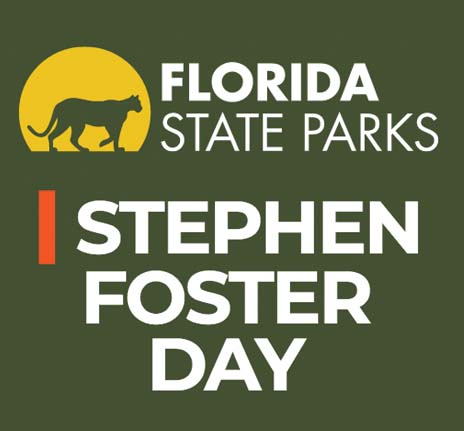 January 20th, 2019
Enjoy a concert of beautiful folk songs by one of America's favorite songwriters whose works include "Beautiful Dreamer," "Camptown Races," "My Old Kentucky Home," "Swanee River" and many others. The concert begins at 2 p.m. at the Stephen Foster Folk Culture Center State Park in White Springs.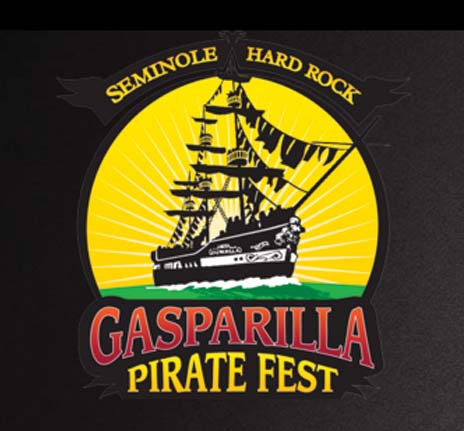 January 26th, 2019
Ahoy mates! Prepare for high adventure and great fun! The Gasparilla Pirate Fest features a parade and community events celebrating the legend of José Gaspar, a mythical Spanish pirate who reportedly operated in southwest Florida in the early 1800s. It's an annual tradition in the Tampa Bay area!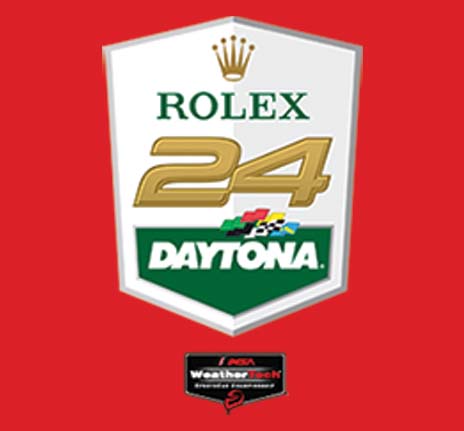 January 26th and 27th, 2019
See racings' biggest stars and the world's most advanced sports cars at the Rolex 24 at Daytona. From sunrise to sunset to sunrise again, witness as both man and machine are pushed to the limit in this twice-around-the-clock marathon at the Daytona International Speedway.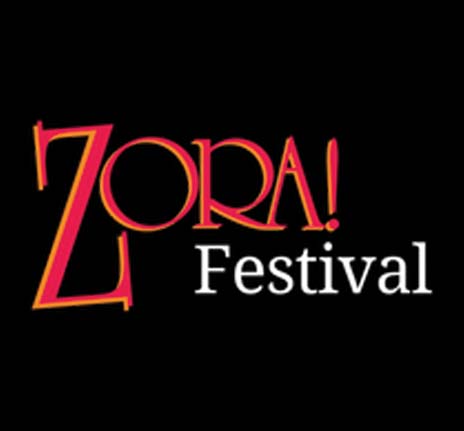 January 26th to February 3rd, 2019
The 30th annual Zora Neale Hurston Festival of the Arts and Humanities is composed of public talks, museum exhibitions, theatrical productions, arts education programming, and a three-day Outdoor Festival of the Arts. It takes place primarily in Eatonville which is 10 miles north of Orlando, and throughout Orange County.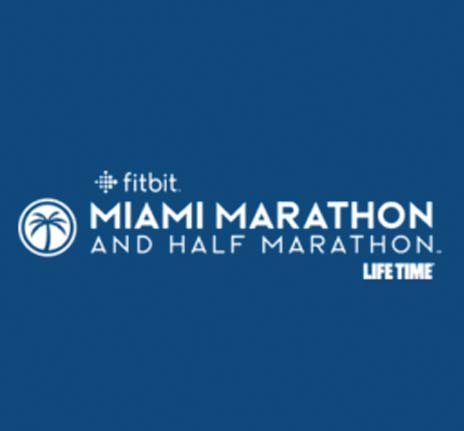 January 27th, 2019
Join 20,000 runners, walkers, and wheelchair athletes on a gorgeous course through some of the most famous spots in Miami and Miami Beach. The Fitbit Miami Marathon & Half Marathon is a world-renowned event. Participate or just cheer on the athletes!
FL511 Photo of the Month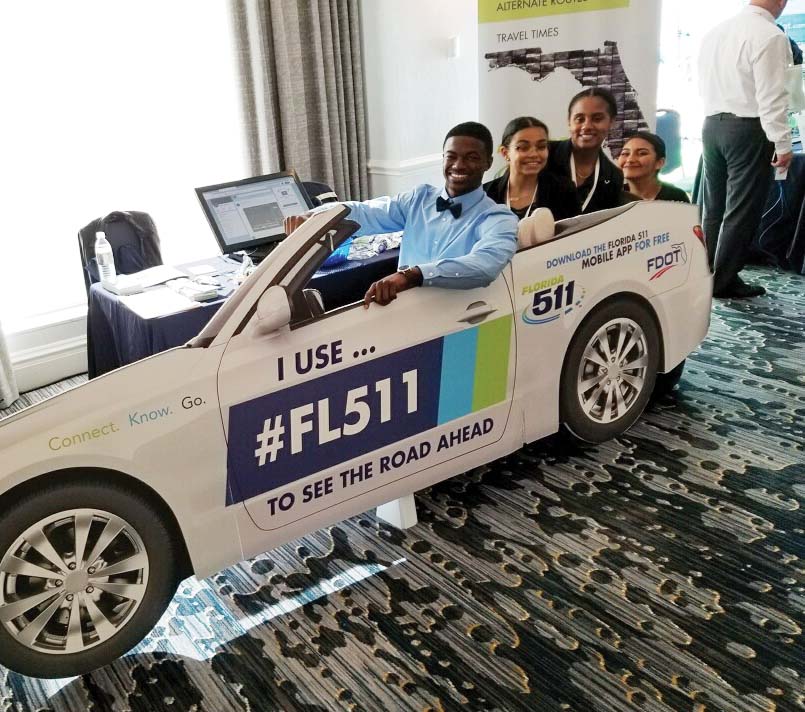 The FL511 team participated in the sixth annual Florida Automated Vehicles Summit in Tampa on November 27th and 28th. The purpose of the conference was to share information on how to successfully integrate automated vehicles and accompanying technologies within existing transportation networks. The FL511 team was there to share information on Florida's official source of real-time traffic information with attendees and other participants.