FL511 Program Development Engineer
Wins National Award
Russell Allen, P.E. has won a coveted Outstanding Achievement Award – Public Awareness at the 2018 National Hurricane Conference. Allen is the team leader for the Florida 511 Traveler Information System, and is an ITS Program Development Engineer with the Florida Department of Transportation.
Allen received the award in Orlando on March 28, during the annual National Hurricane Conference. The Outstanding Achievement Award – Public Awareness is for outstanding work in helping to ensure countless Florida motorists had updated roadway information, both as they evacuated ahead of Hurricane Irma and again as they returned post-storm.
FL511 Participates in
National Hurricane Conference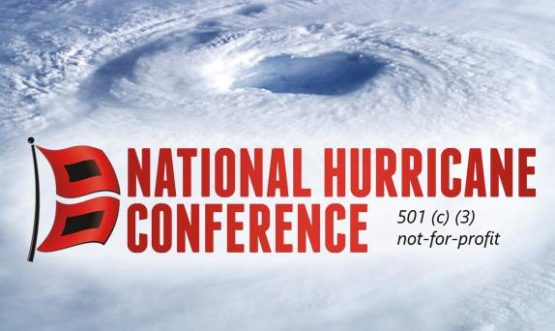 The Florida Department of Transportation was one of many government agencies that participated at the 2018 National Hurricane Conference in Orlando from March 26 to 29.
The primary goal of the National Hurricane Conference is to improve hurricane preparedness, response, recovery and mitigation in order to save lives and property in the United States and the tropical islands of the Caribbean and Pacific. In addition, the conference serves as a national forum for federal, state and local officials to exchange ideas and recommend new policies to improve Emergency Management.
More than 1,500 people attended from around the country. The FDOT also sponsored a Florida 511 Traveler Information System exhibit to showcase the system's website, mobile app, and many other features to provide a safe and efficient trip for travelers regardless of emergency conditions. Hundreds of conference attendees visited the booth during the conference. Florida 511 provides many tools to help Floridians both evacuate and return more safely and efficiently from hurricane events. It helped safely evacuate more than 6 million Floridians during Hurricane Irma in 2017, and the FDOT was recognized for this with an Outstanding Achievement Award at the national conference.
Florida 511 Supports Distracted Driving Month
April is national "Distracted Driving Awareness Month." Law enforcement authorities and traffic safety advocates across the country will focus on educating the driving public to the dangers and risks of distracted driving. Distracted driving is a public health issue that affects us all. The latest statistics show motor vehicle fatalities are up 6 percent from 2015. More than 40,000 people were killed on our nation's roadways last year, and distracted driving is a major contributor. Each death is 100 percent preventable. From cell phones to dashboard infotainment systems to evolving voice command features – all pose a threat to our safety. Just one second of your attention is all takes to change a life forever.
Distracted Driving Awareness Month in April is a united effort to recognize and eliminate preventable deaths from distracted driving.
The Florida Department of Transportation supports this cause, and encourages drivers to become more familiar with the Florida 511 Traveler Information System. Drive Mode, a feature on its mobile app, can provide turn-by-turn directions using voice commands, which is one way FDOT is trying to reduce distracted driving.
Include Florida 511 in Your Car Care Plans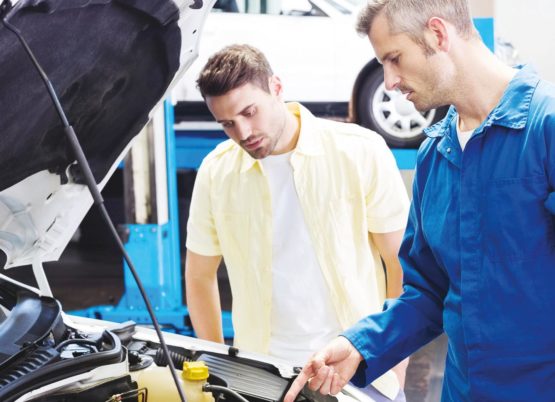 The Car Care Council supports two months each year to bring attention to the importance of car care and preventative maintenance. These months are National Car Care Month in April and Fall Car Care Month in October.
April is National Car Care Month! Why April? In April, as winter comes to an end, it is time to get your car ready for spring driving and summer road trips! National Car Care Month reminds you to take care of any issues that may have occurred or been ignored during winter.
Spring driving brings its own hazards in Florida such as slick, wet roads. It is important to make sure your tires, brakes and windshield wipers are ready for the rain. Florida's rainy season can begin in late May or early June. The Florida Department of Transportation suggests Florida motorists use this month to check over these items on their vehicles, as well as others that contribute to a safe drive. Many car and tire shops can inspect these items, as well as others, as a courtesy. Also, there may be community events in April in observance of Car Care Month.
The Florida Department of Transportation also suggests drivers use this month to familiarize themselves with the Florida 511 Traveler Information System. This powerful tool puts information in the hands of drivers to ensure a safer and more efficient trip. It includes 3,200 live traffic views, a website, mobile apps for Apple and Android devices, turn-by-turn driving instructions and a choice of routes, and other features all to provide vital information about conditions on Florida roads affecting motor vehicle travel.
Let's Do Our Part to Save the Natural
Environment: Use Florida 511 to Get to an
Earth Day Event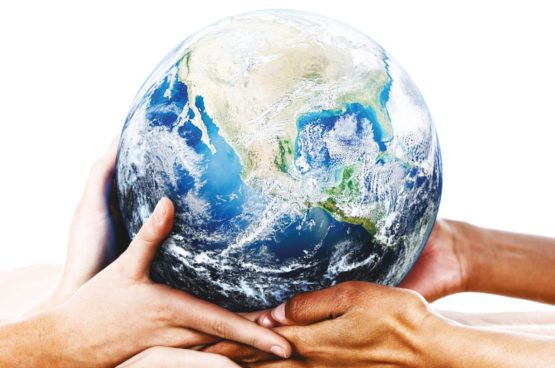 Throughout the month of April, Earth Day events will take place all over the world and this includes many in Florida. Earth Day is officially recognized on April 22, but events take place throughout the month – frequently in the weeks or days near April 22.
Do your part to help protect our precious blue planet and watery state by finding an Earth Day event near your home and participating. These often are clean-ups, fairs and expos, tree plantings, and any number of possible events leading to a cleaner and healthier natural environment. They are great activities for kids and youth, as well!
The Florida Department of Transportation suggests finding an event which interests you, then using the Florida 511 Traveler Information System to get there as efficiently and safely as possible. The FL511 system, including a mobile app, website and voice recognition system helps the environment too, by reducing drive time and waiting in traffic by suggesting the most efficient route before you leave home.
For more information, please visit FL511.com.
Florida Events in April
April is one of Florida's busiest months with events galore. If you plan to visit one of these, or
many other fine events throughout the state, consider using Florida 511 to connect, know and
go!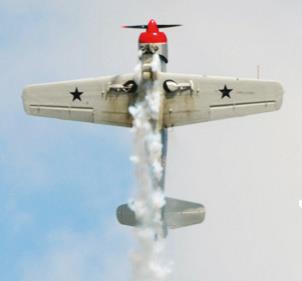 Sun N Fun International Fly-in and Expo (Lakeland)
April 10 to 15
This weeklong celebration of aviation is packed with activities for the young and old, the cutting edge and nostalgic, the adrenaline junkies and the picnic packers.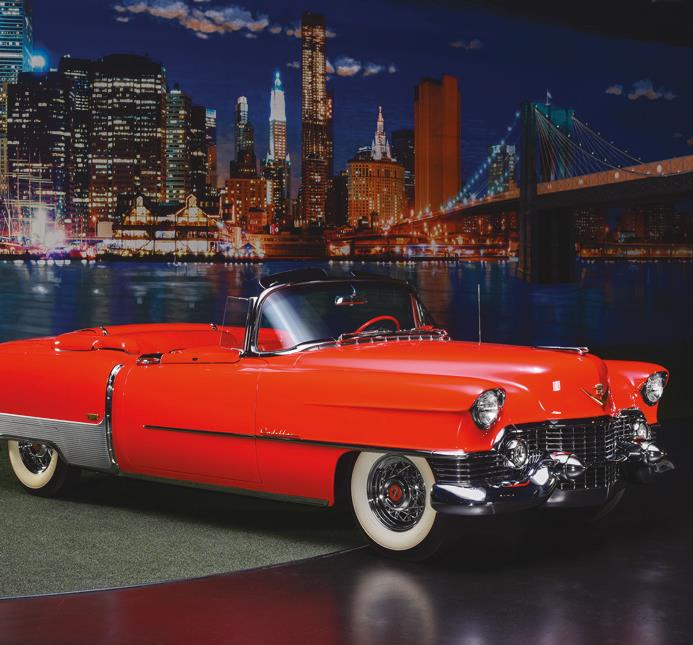 Barrett-Jackson Auto Auction (West Palm Beach)
April 12 to 15
As one of the premiere collector-car auctions in the country, each year this event brings thousands of viewers to the Palm Beaches to view millions of dollars' worth of classics.
Delray Affair (Delray Beach)
April 13 to 15
It's pedestrians only, so join the throngs who cram 12 city blocks and side streets for all kinds of fun: concerts, street entertainers, arts & crafts exhibitors, great food (don't miss the conch fritters) and much, much more.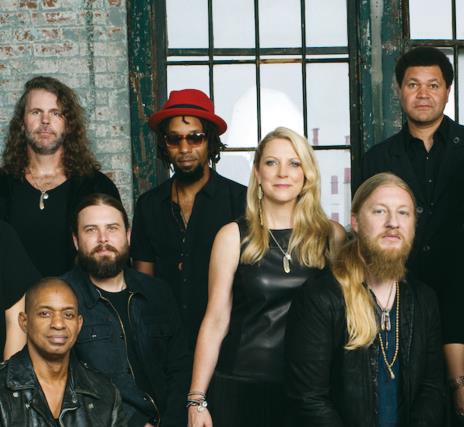 Word of South (Tallahassee)
April 13 to 15
This annual festival celebrates literature and music with a variety of musical performances, literary discussions, poetry readings, interviews, book signings and a dedicated children's program.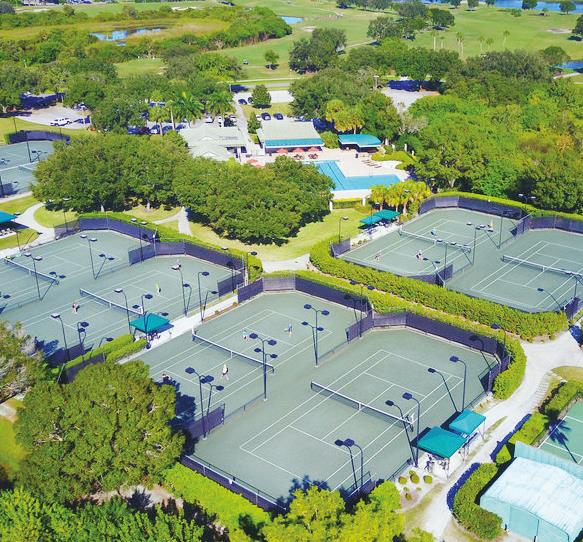 Elizabeth Moore Sarasota Open Tennis Tournament (Sarasota)
April 14 to 22
2018 is the "11th" year anniversary of the Sarasota Open.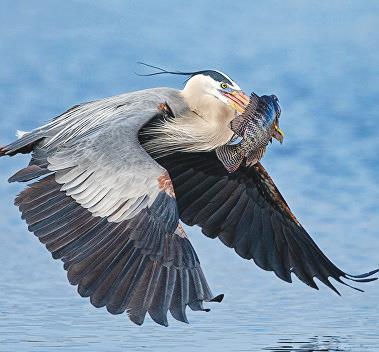 Florida Birding and Photo Fest (St. Augustine)
April 18 to 22
The Festival will feature world class photographers along with new professionals and instructors who will offer technical training opportunities and more birding in-field programs than ever before.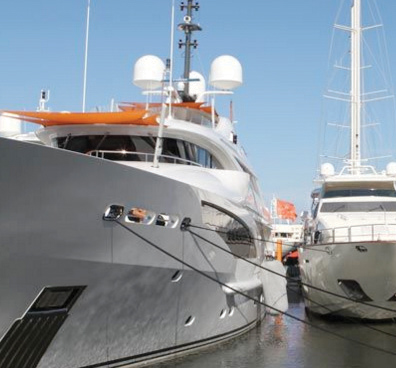 Palm Beach International Boat Show (West Palm Beach)
March 22 to 25
The Palm Beach International Boat Show is one of the top five boat shows in the country, featuring more than $1.2 billion worth of boats, yachts and accessories from the world's leading marine manufacturers. Boats range in size from 8 to more than 150 feet. The show also features exotic cars, live music and fun for all!
FL511 Photo of the Month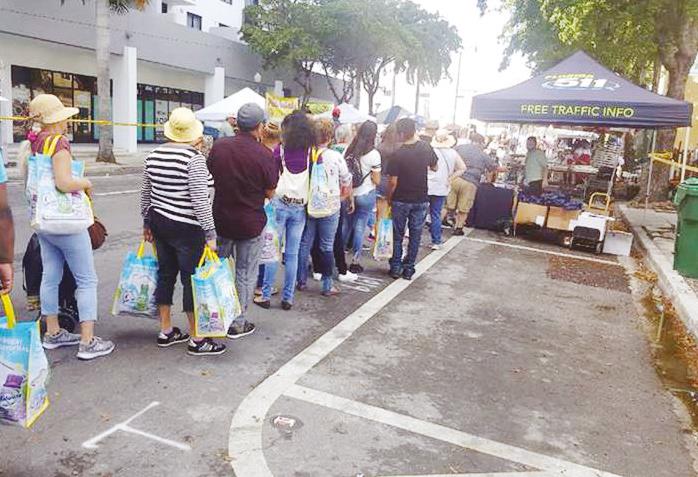 The FL511 Marketing Team recently participated in the Calle Ocho Festival in Miami. Hundreds of attendees lined up to receive educational information on the benefits and features of the FL511 Traveler Information System. Members of the FL511 Marketing Team were also on hand at the festival helping attendees download the free FL511 app.