FL511 supports Drowsy Driving Prevention Week
Drowsy driving is a leading cause of motor vehicle accidents on Florida's and our nation's roadways.  Every year, thousands of accidents are caused across the nation by drivers who are tired, and who drift off to sleep or who are not able to pay enough attention to road conditions.  
In an effort to reduce drowsy driving, November 3 to 10 has been designated 2019 Drowsy Driving Prevention Week.  Sponsored by the National Sleep Foundation, the purpose is to reduce the number of drivers who elect to drive while sleep-deprived. The Foundation encourages everyone to prioritize sleep and drive when alert and refreshed.
The Florida Department of Transportation and the FL511 team also support this outreach effort, as one of many steps to ensure the safety of motorists on Florida roadways. All motorists should get enough sleep before heading out on the road. However, in the event that a driver is drowsy, the FL511 Mobile App can help. First, truckers can find available truck parking spaces along Florida's roadways. Second, motorists on Florida's Turnpike can search for the nearest service plaza to stop, take a break, and purchase a cup of coffee or snack.
As an added safety measure, FDOT encourages motorists to use the FL511 Mobile App and fl511.com website to plan their trip, check for incidents, and access to statewide travel information along Florida's interstates, toll roads and major metropolitan roadways.  For more information about the Florida 511 (FL511) Advanced Traveler Information System (ATIS), please click here.
Include FL511 in your Veterans Day plans
Each year, Veterans Day is observed on November 11.  This year, it happens to fall on a Monday as well, opening up possibilities for a three-day weekend.
Veterans Day is a federal holiday to honor the bravery and sacrifice of all U.S. veterans.  Federal and state offices, banks, post offices, some schools, and some other institutions will be closed. Parades, ceremonies, services and observances take place throughout the nation. 
Americans are encouraged to thank a veteran. This can be in the form of attending an event, flying a flag, taking a veteran somewhere special on this day, and in countless other ways of showing appreciation. 
Many restaurants, stores, movie theaters and attractions offer free or reduced-priced items for veterans on this day.  All National Park Service sites offer free admission to everyone on Veterans Day.  If you travel, consider using the FL511 Mobile App for turn-by-turn directions to your Veterans Day destination!
Let FL511 help navigate your Thanksgiving week driving
Thanksgiving is a family-friendly holiday when friends and loved ones take a break from their daily routine to gather for a delicious meal and, in many cases, begin their holiday shopping. It also is one of the busiest holidays for road trips.  This year, Thanksgiving is November 28. Black Friday is November 29. 
It is estimated that more than 48 million people will travel during the four-day weekend from Wednesday to Sunday, with the vast majority driving.  According to AAA though, increased travel starts the Monday before Thanksgiving.  Motor travel is heavy throughout the week, including on Turkey Day.  Black Friday, the traditional kickoff day for the holiday shopping season, is also a busy motor travel day. Roads are crowded because people are returning home on Sunday, December 1 as well.
Let FL511 help you navigate traffic this Thanksgiving week and weekend. The FL511 Mobile App and website show motorists congestion and traffic incidents along Florida's major roads. Black Friday travel issues are somewhat different because shoppers are driving on roads leading to malls and parking lots. Again, FL511 can help drivers by providing current incidents and local traffic information along Florida's major roads. Download the Florida 511 Mobile App at the Apple App Store or Google Play or visit fl511.com.
Support a local business on November 30
A special day has been created to bring communities together in support of local businesses.  Small Business Saturday is November 30 this year, and the observance will mark its 10th anniversary. 
Consider using the FL511 Mobile App for turn-by-turn directions to your favorite locally-owned coffee shop; gift, card or clothing store; or other small business in your neighborhood or community. The day falls after Black Friday, as a reminder of the value of small businesses.
Camera snapshot images!
The Florida 511 (FL511) Advanced Traveler Information System (ATIS) is unique to the state of Florida. It was developed by the Florida Department of Transportation (FDOT) as a service to motorists using Florida's interstates, toll roads and major metropolitan roadways.
One of its most popular features is camera snapshot images. The FDOT has, at times, about 2,000 cameras focused on major roads throughout the state. The cameras provide snapshot images of current travel conditions – 24/7. They are accessible to FL511 users on both the website and mobile app. They are widely used by TV traffic reporters.
Users of the FL511 website can set up an account to customize the camera images for their own needs, such as a daily commute. For more information visit fl511.com and register as a user. Camera images can also be turned on and off on the home screen of the Florida 511 Mobile App, by using the settings feature.
Florida Events in November
There are many events in Florida in November, including auto and aviation.
Consider using FL511 to provide turn-by-turn directions to these or other events: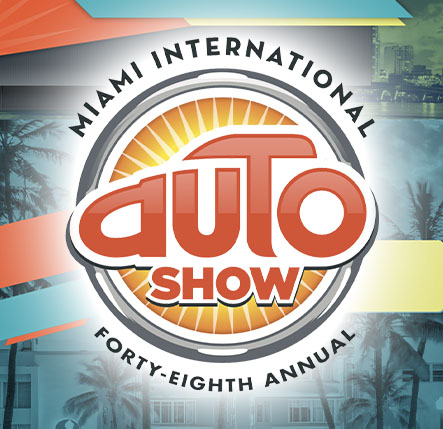 Nov. 1-10, 2019
The Miami International Auto Show is considered one of the top five auto shows in the nation, held each fall, and has something for everyone in the beautiful Miami Beach Convention Center. See the latest models from 40 car makers, luxury cars, classic cars, dazzling auto technology, and much more during this 10-day event.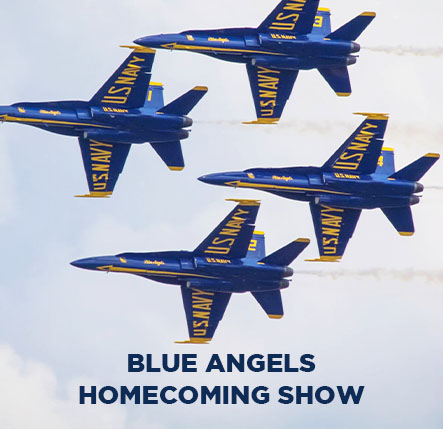 Nov. 8-9, 2019
It's pure aviation excitement as the Blue Angels return to Pensacola for a homecoming show. The Blue Angels will fly at approximately 2 p.m. on both Friday and Saturday. There is much more for visitors to see and do, as well. Admission, parking and blanket seating are free. Preferred seating areas are available with paid admission.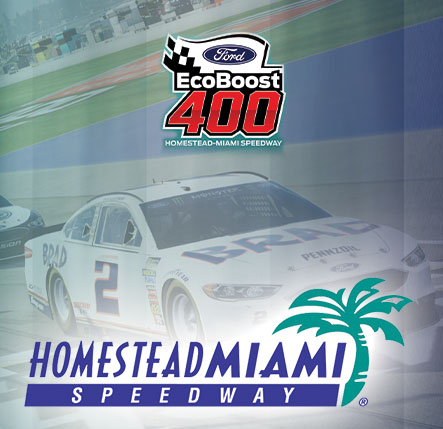 Nov. 17, 2019
Experience NASCAR's exciting season finale, the Ford EcoBoost 400, at Homestead-Miami Speedway. This is part of a three-day weekend with thrilling races and activities for auto and race enthusiasts. Sit in the grandstands and watch who finishes in the victory lane!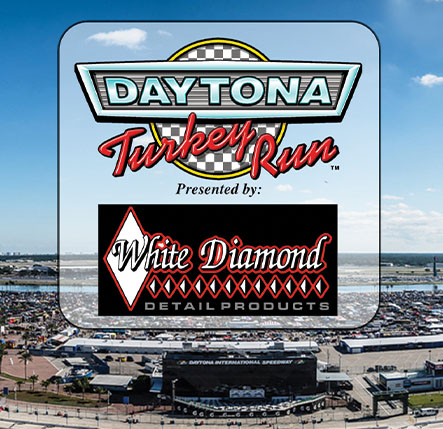 Nov. 28 to Dec. 1, 2019
The 46th annual Daytona Turkey Run is a family event, at Daytona International Speedway. This event has something for everyone: 5,000 collector cars, 1,500 cars for sale or trade, collector car parts and memorabilia, and handmade crafts and fashion! 
On any given day this month, traffic congestion can be a problem. The FL511 Mobile App provides information about current road conditions such as congestion to keep traffic moving safely and efficiently in Florida. FDOT's FL511 encourages motorists to use the app to travel smart and
Connect. Know. Go!